JAY-Z's '4:44' Tour Tickets Aren't Just For TIDAL Members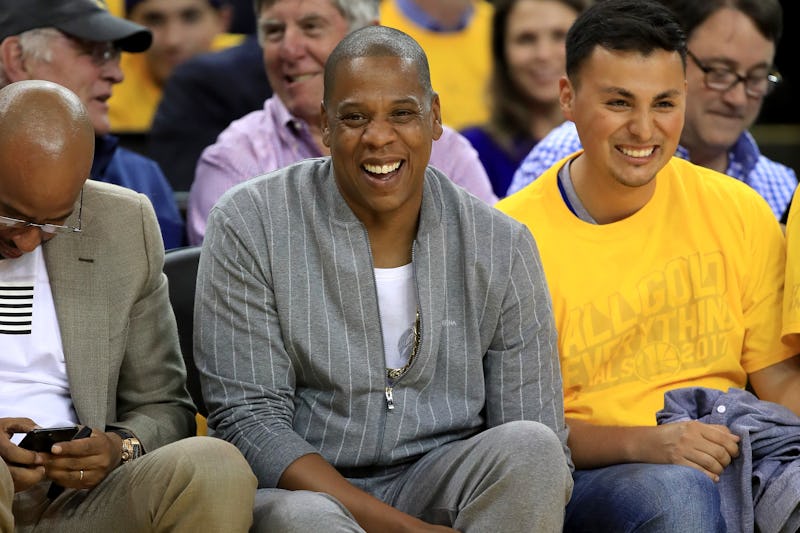 Ezra Shaw/Getty Images Entertainment/Getty Images
If you were looking to make your fall a little more awesome by buying tickets to JAY-Z's 4:44 Tour, then you were likely disappointed — unless you were a member of TIDAL. That's because the pre-sale is restricted to only those subscribed to the rapper's expensive streaming site, of course. However, it is possible to buy JAY-Z's 4:44 Tour tickets if you're not on TIDAL, believe it or not. It just depends on what credit card you use.
You see, the 4:44 Tour has an official pre-sale credit card, Citi. What this means in practice is that if you're a Citi cardmember, you get to buy pre-sale tickets for JAY-Z's tour any time from Monday, July 10, at 12:00pm ET until Thursday, July 13, at 10:00pm ET through Citi's Private Pass program. All you'll need to do is key in the first six digits of your credit or debit card with the company, which sounds simple enough, right?
And if you're in the market for a new credit card purely based on who your favorite artist is, then you should probably opt for a Citi card. According to a Live Nation Entertainment press release for the Budweiser Made In America festival (which JAY-Z co-founded), this was "the official credit card" of the event, which gave cardmembers access to the pre-sales for the festival tickets back in May.
But if you don't have TIDAL access or a Citi card then you're going to have to play the waiting game like everyone else until Friday July 14, when you can just go right ahead to Live Nation to buy JAY-Z tickets. Not being able to access the pre-sale tickets may be hard, but ever since JAY-Z signed a 10 year touring partnership in May with Live Nation that Variety alleged made him a cool $200 million, it could simply be that the company is trying to find bold new ways to monetize his talent more than ever.
The sunny side of the deal for fans is that, since he's now signed under a touring contract, there could be plenty of shows from Hov to look forward to for the next decade. Until he hits the big 5-7, there's still lots of time to see one of the most exciting rappers in the game perform live.