4 Ways To Get More Comfortable At Saying What's Really On Your Mind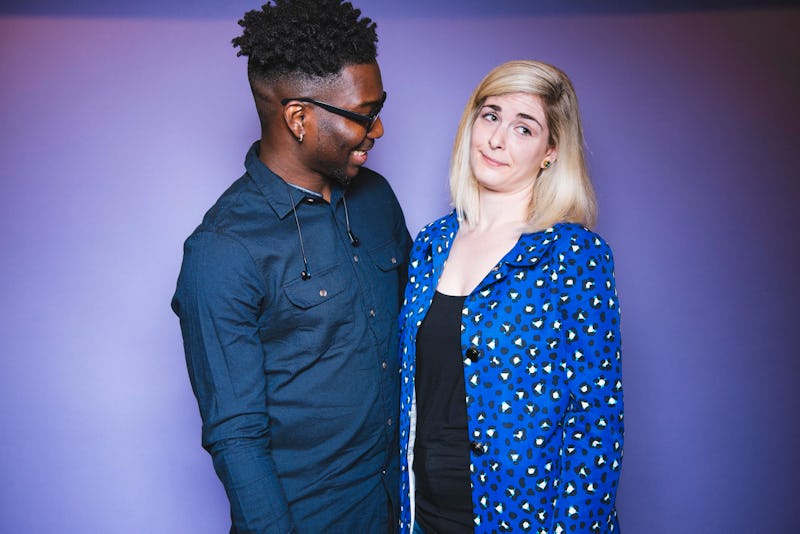 BDG Media, Inc.
We're always told how important it is to speak your mind, but women are under a double bind in this regard: We're considered either too aggressive, bossy, and pushy or too weak, sensitive, and accommodating when we voice our opinions. But regardless of how others label you, there are ways to speak your mind without disrespecting others or letting them boss you around. After all, as Beyoncé would say, you're not bossy — you're the boss.
"There's a lot of judgment and shaming around the way women prioritize themselves over others," NYC-based psychotherapist and entrepreneur Lilian Ostrovsky tells Bustle. As a consequence, many women struggle to even figure out what they want, let alone voice it. If you're one of those women, that's totally OK. Ostrovsky suggests starting off by meditating to get more aware of the sensations in your body, which are the expression of your emotions. You can also enlist friends, a therapist, or mentorship programs for support. "It's difficult to create this type of growth in a vacuum," says Ostrovsky.
Here are a few things to keep in mind to get better at voicing your opinion, advocating for your needs, and standing up for yourself, even when others don't always welcome it.