How To Get Out Of Your Comfort Zone Without Feeling Completely Overwhelmed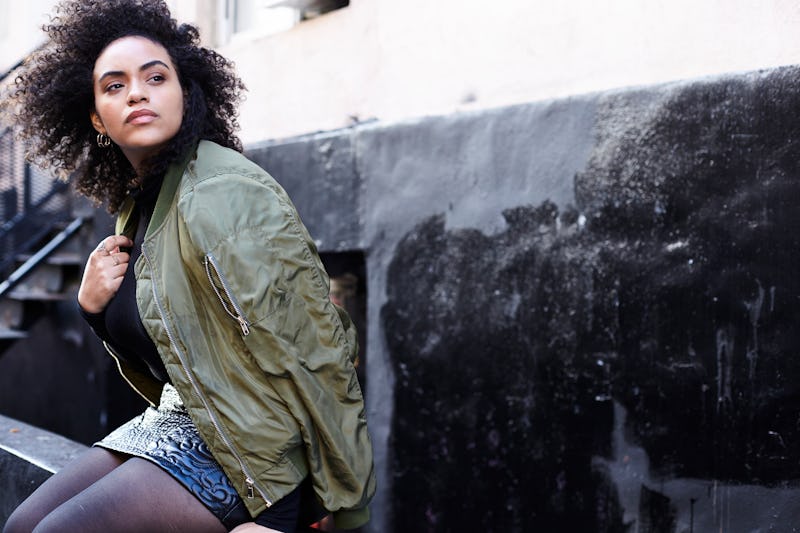 Hannah Burton/Bustle
The best things life has to offer tend to be outside of your comfort zone, but leaving your comfort zone isn't easy. If you can get used to taking little steps outside it, though, you'll get more comfortable with the big steps. When you're facing your fears, no victory is a small one.
"We've all heard the phrase 'get comfortable with being uncomfortable,' and often the first place our mind goes to is totally overwhelming," bravery coach Christiana Hill tells Bustle. "We think we have to quit our job, go skydiving, or take that big, scary action, and that fear actually stops us from taking any action. When it comes to stepping outside of your comfort zone, getting 'comfortable being uncomfortable' can start as small as changing the part in your hair. Letting one brave action lead to another is the key to actually getting going and making progress."
Hill recommends looking out for signs like butterflies in your stomach or tightness in your chest when you think about an action. If you notice these sensations, that's often a sign you should do it! Here are some ways to get out of your comfort zone without completely freaking yourself out.