How To Get The Most Out Of Your Favorite Sex Positions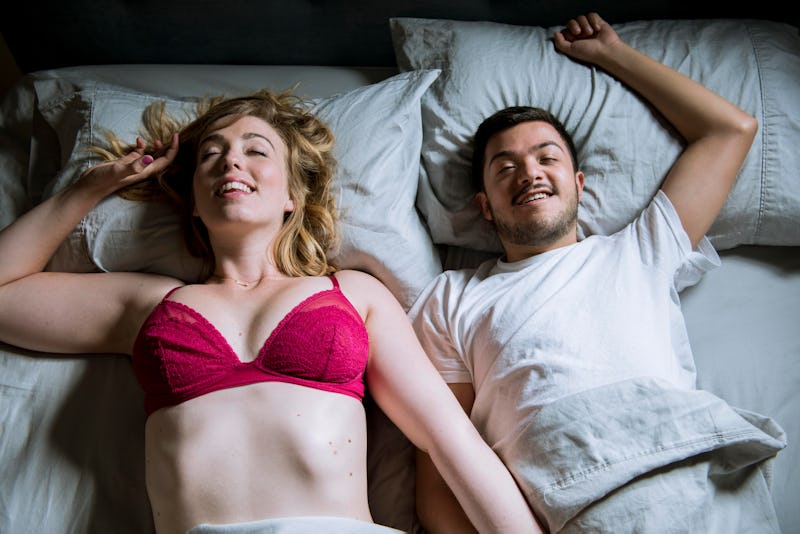 BDG Media, Inc.
There's no doubt that to spice up your sex life the general consensus is to try new things and be as adventurous as you can. However, sometimes your tried-and-true simple favorites will always beat the pressure of trying to contort your body to fit the newest sex positions that are more complicated than they are enjoyable. Sure they might be exciting for the moment, but holding a weird position comfortably can be a huge distraction when all you want is an intimate moment (or an orgasm). It's not to say that you shouldn't ever venture into different positions that stimulate all the right spots, but it's safe to say that you know your body better than anyone else and you know which positions help you to reach orgasm and maximize your pleasure. So how do you make the most out of your go-tos?
One easy way to maximize pleasure in your favorite sex position? Make sure you're comfortable. "Use pillows," clinical sexologist Dr. Martha Tara Lee of Eros Coaching, tells Bustle. "They can help assist with balance, relieve stress on knees, elbows and others joints. You can try U-shaped neck rest pillows, blow up air pillows, round-roll pillows, bolsters, memory foam pillows etc."
Here's how to get the most out of your favorite go-to sex positions, from missionary to sex standing up.