How To Get Tickets To Lady Gaga's Upcoming Tour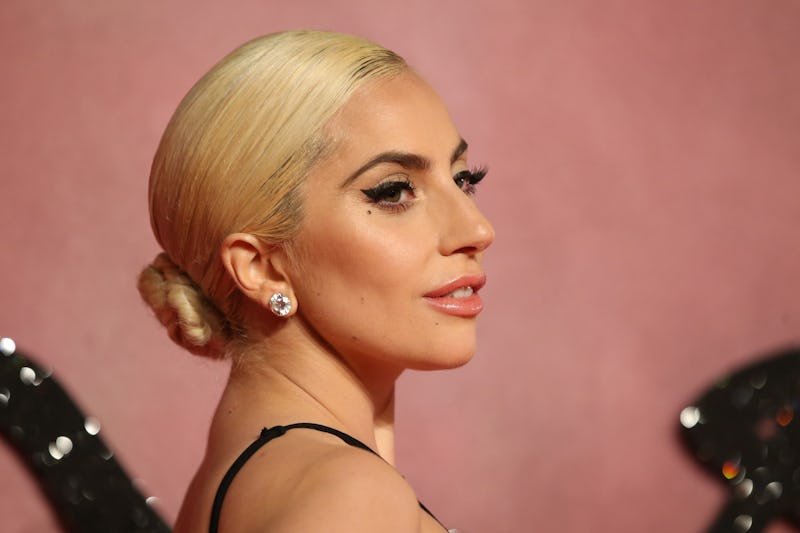 DANIEL LEAL-OLIVAS/AFP/Getty Images
Be still fans' collectively beating hearts, because Lady Gaga is teasing the possibility of going on tour 2017 after her Super Bowl LI Halftime performance on Feb. 5. Gaga retweeted a Twitter fan account on Saturday, Jan. 14 that claimed, "Lady Gaga's tour is already booked and to be [announced] after the #PepsiHalftime Get your coins ready!" Little Monsters (a.k.a. Gaga's loyal fans) were sent up into a tizzy, probably checking for coins while heading to their ticket-buying website of choice in a frenzy — you know, just in case. You'll want to know how to get tickets to Lady Gaga's tour, once it's announced.
The genre-bending artist with the unending range has not announced any tour dates or additional information — yet. We don't even know what she'll be calling this future tour. But she has confirmed that there will be a tour in support of Joanne during an Oct. 23 interview with Howard Stern. Meanwhile, on Jan. 4, The Boston Globe reported that the people at Live Nation were hard at work trying to get the Lady to appear at Fenway Park, so it sounds like Gaga performing in Boston is a big possibility, if Beantown has their way. When tickets finally do become available, be sure to head to Lady Gaga's official website and Live Nation. If Live Nation is working with the artist for her Boston show, it's likely that they could be the place to purchase tickets for her tour stops in other cities as well.
Her latest album, Joanne, which has an Americana feel, was released Oct. 21, so it's high time that the artist went on tour share her new hit songs with the world. First stop: Lady Gaga will be performing at the Pepsi Halftime for the Super Bowl in Houston, Texas on Sunday, Feb. 5. Mama Monster shared a photo on Instagram which she captioned "Training. Everyday all day #superbowl #halftime," so she's hard at work preparing for the event — and maybe for the tour as well.
It's bound to be the show of a lifetime. But what about the shows after that? Halftime shows are all well and good, but I'm looking for Lady Gaga concentrate on a full-on world tour. Her announcement will surely be worth the wait.
Just keep breathing in and out, day after day, and someday soon tickets for Gaga's tour will go on sale. I'm hopeful to put some coin to good use on Feb. 6, the day after the Super Bowl. But for now, fans will just have to wait and see.