7 Ways To Be Kinder To Your Body When You're Feeling Down, According To Experts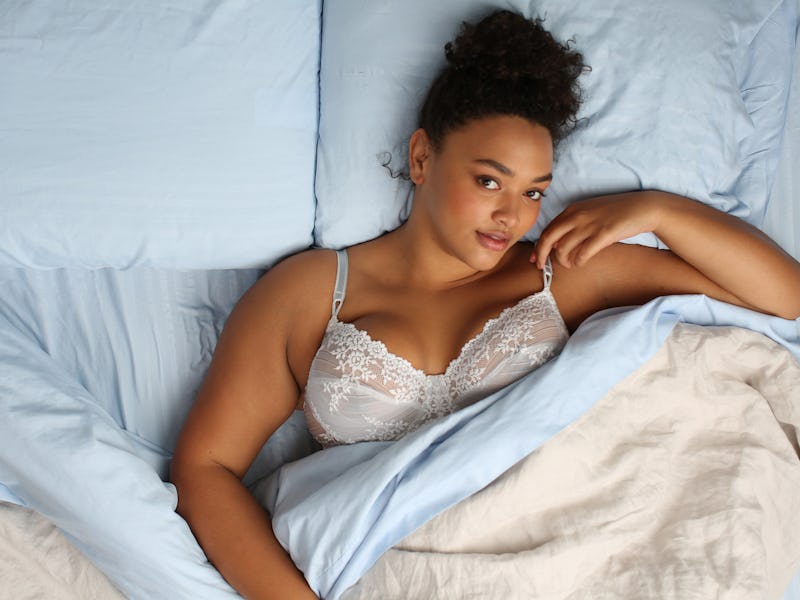 Ashley Batz/Bustle
If you have ever stood in front of a mirror and said unkind things to yourself about how you look, or sat on your bed in tears because of the way your clothes are fitting, you know how hard it can be to take a pause from the mental spiral. While it's so difficult to practice self-compassion when it is most needed, there are little ways to improve your body-image in the midst of a bad moment.
"It seems to be ingrained in our society and culture that self-criticism will motivate us to change or to be and do better," clinical psychologist and eating disorder specialist Dr. Haica Rosenfeld, Psy.D., CEDS-S, who is based in Florida, tells Bustle. "It makes sense that most of us have developed a critical inner voice. This is a well-integrated pattern of destructive thoughts toward ourselves and others. It can affect every aspect of our lives, including our body image."
Rosenfeld says that in reality, this approach often backfires, as shame and self-criticism don't lead to positive change. "In fact, they most likely lead to more shame and self-criticism and a downward spiral of shame, driving you into a cycle of pain." Shifting that internal dialogue is a process of small changes.
Again, the practice of shifting how we feel in those challenging moments is just that — a practice. Look below for some in-the-moment tips on how to begin easing out of painful spirals.