8 Tips To Have Good Sex With Someone New, Even If You're Nervous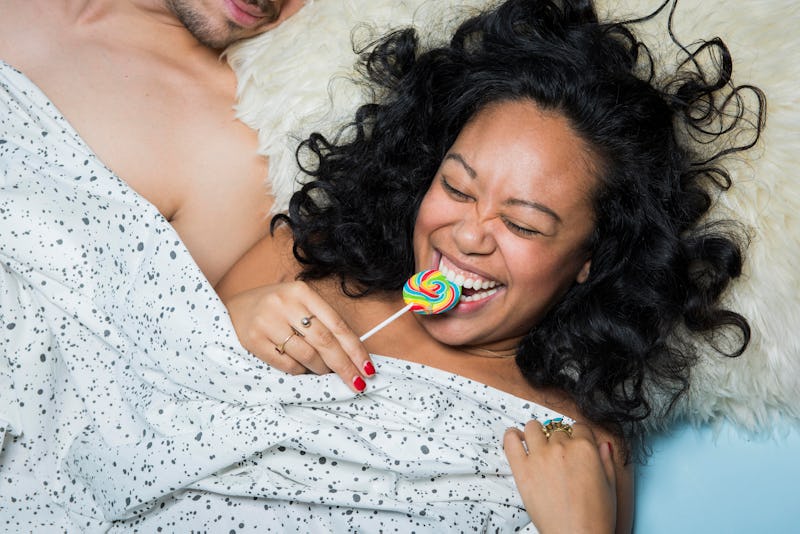 BDG Media, Inc.
Having sex with someone new for the very first time can be super exciting. Since you don't really know what they're into yet, you can think of it as a fun adventure to explore new possibilities you're both comfortable with. On the other hand, having sex with someone new can also be super nerve-racking. You can be the most confident person in the world and still get a serious case of performance anxiety when you're about to do the deed with a new partner. So what do you do when you're feeling nervous about having sex with someone new?
Even if you feel comfortable and ready for it, when you're anxious over having sex with someone new, it kind of takes the fun out of it. A recent survey by adult online retailer, Pure Romance, found that a lot of relationships start off with pretty bad sex. In fact, over 50 percent of people said it was "simply terrible," but managed to gave it a few chances before deciding to break it off.
As sexologist Dr. Megan Stubbs, tells Bustle, that's not surprising at all. "We all come with our own sexual history and we can draw from previous experiences, but no two people are the same," she says. Your one signature move that you like to do may have worked for previous partners, but that doesn't necessarily mean it will do anything for the next ones. When it doesn't go as expected, that can have a way of bringing your self-confidence down.
But just remember, knowing right off the bat what your partner likes, dislikes, or how their body will respond to what you're doing isn't super common. Like most things in life, becoming "good" at something requires time and maybe even a little bit of work. So here are some ways to make sex with someone new "good," when you're feeling anxious, according to experts.