5 Ways To Practice Liking Yourself More Every Day, According To Experts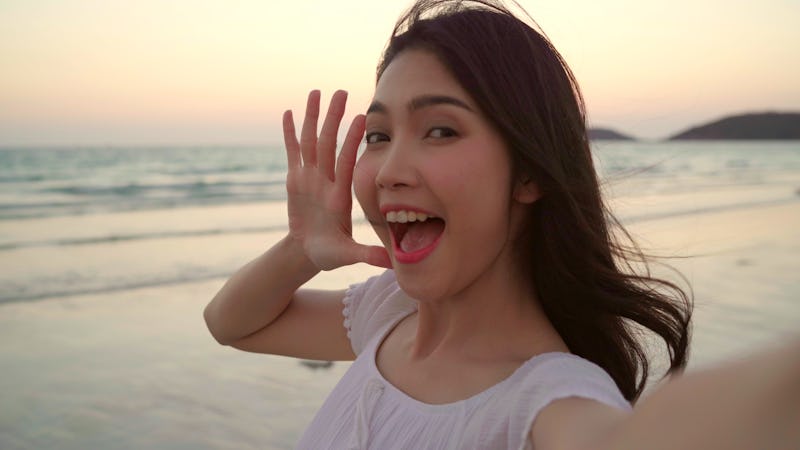 Shutterstock
It would be great if it weren't such a tall order, but having a solid sense of self-esteem can be a true-blue challenge. One that can, at times, feel debilitating. It also doesn't help that we live in a world that constantly throws unrealistic and destructive expectations at us, that often encourages comparison with one another. Therefore, learning how to practice liking yourself is something that can take some time and effort.
And it is worth noting that if you are struggling with how you talk and feel about yourself, you're not alone in feeling this way. Perhaps you don't know — and never have known — what it actually looks or feels like to love who you are. It's also OK if you have experienced something difficult that has shifted your self-esteem in a big way for the first time.
"People often let one negative event impact how they feel about themselves overall," relationship and family counselor Stephanie Campbell, MS, LMHC of Blooming Lotus Counseling, tells Bustle. "If you find that you easily fall into a destructive thinking pattern, it is important to develop skills that will help to bring you out of that dark place."
Below, take a look at some pro tips on how to practice liking yourself a little more in the moments where it feels so hard.