Australia's Fires Are Devastating The Koala Population. Here's How You Can Help.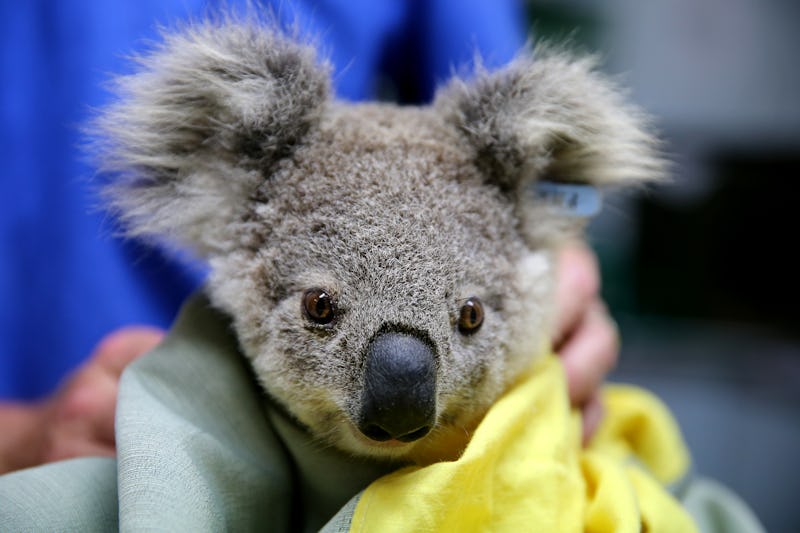 Nathan Edwards/Getty Images News/Getty Images
The wildfires in Australia have continued to burn aggressively into 2020, and it's not just the human population of Australia that needs help. The nation's wildlife has been catastrophically damaged by the fires, with ecologists from the University of Sydney estimating that at least half a billion animals have been killed since the fires started months ago. Among those increasingly at risk are wild koalas. In fact, the koala population is at risk of being wiped out from these fires — so if you want to help save the koalas in Australia, you need to act now.
According to The Telegraph, there are several koala populations that have been completely or significantly exterminated from the wildfires. This includes the koala population on Kangaroo Island, which was the country's only disease-free population of koalas, per The Guardian.
Of course, the most important thing you can do to help save the koalas is to contribute to efforts to end the wildfires in Australia. But there are plenty of organizations working specifically toward koala rehabilitation and care that deserve your attention, if you're especially worried about these adorable animals. Here are some easy ways to help save the koalas in Australia, even if you live halfway across the globe: