4 Ways To Help Animals Affected By The Australia Wildfires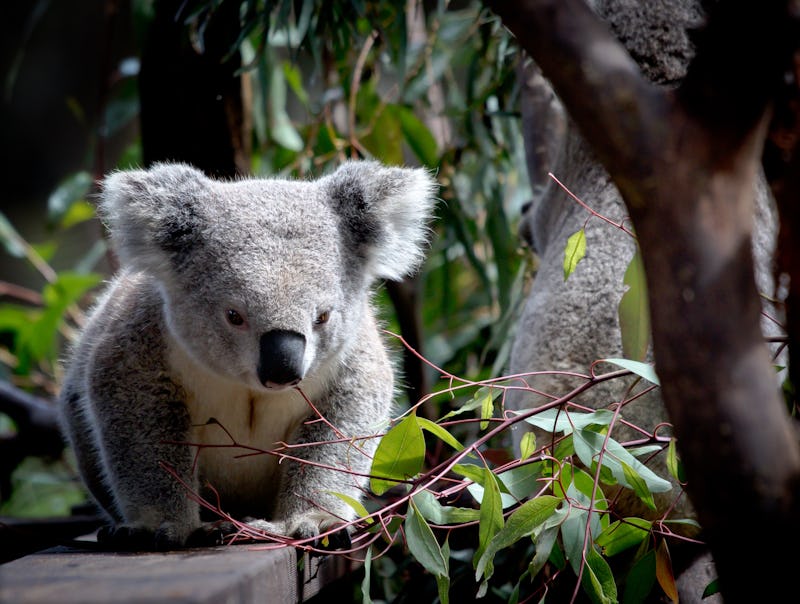 Photo by Danny James/Moment/Getty Images
Since September, Australia has been struggling to cope with the worst wildfires the continent has experienced in decades. These lethal fires are only likely to get even more dangerous, given how hot January and February are expected to be. And just as prevention and relief efforts for humans are vitally important, there are also ways to help Australian animals who are threatened by the wildfires.
CNN reports that at least 18 people have died in the bushfires, over 900 homes have been destroyed, and the death toll is even more intense for non-human animals. Ecologists based at the University of Sydney estimate that almost half a billion animals have been killed by the fires since September. Around 8,000 koalas have been killed, wiping out 30% of the koala population in New South Wales, ABC Radio reports. Thousands of birds, including sulfur-crested cockatoos, have reportedly been falling out of the sky, killed by the intensity of heat stress and smoke.
Amid this devastation, the Australian government being criticized for not curbing its use of coal, which is used for over 60% of the country's electricity. Even though rapidly phasing out the use of coal is vital to curbing the rising dangers of climate change, Australia's position as the world's largest coal exporter is said to put both its humans and its wildlife at risk. As bushfires continue to burn with no signs of slowing, trying to save lives at this moment has become a top priority. There are ways to offer assistance to humans affected by the bushfires, but if you're also looking to contribute to animal safety, here are four ways you can help Australian animals.