How To Help Sexual Assault Survivors At The Border & Raise Awareness About The Issue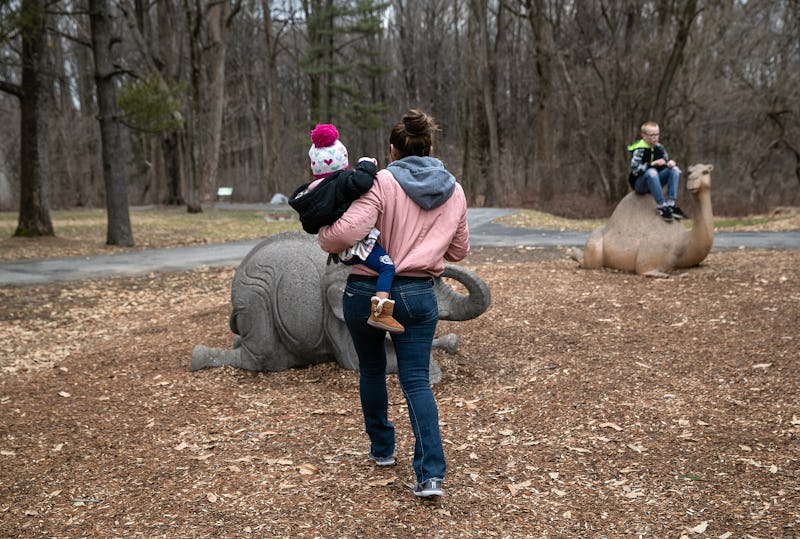 John Moore/Getty Images News/Getty Images
The migrants who make their way towards the United States in search of a better life often have an unimaginably difficult journey — and it often doesn't get any easier once they get across the border. Sadly, some smugglers and others take advantage of the women under their control, forcing these women to reckon with the trauma of surviving sexual assault in addition to everything else. For these women, the situation is bleak — but there are ways you can help survivors of sexual abuse at the border, and it all starts with supporting the organizations who are doing work on the ground there.
The problem of sexual abuse of migrants is a widespread and complicated one, according to an in-depth report from The New York Times. One prong of it is smugglers who take advantage of the women who have paid them to get safe passage to the United States, but it doesn't stop there. In July, The Times spoke to two women who had been sexually assaulted while in ICE custody, and there are also reports of migrant children being sexually assault while they were detained at the border.
In an emailed statement, an ICE spokesperson tells Bustle that the authority "has zero tolerance for all forms of sexual abuse or assault against individuals in the agency's custody, and we are committed to investigating and responding to every allegation of sexual abuse and assault."
Everything is so under the surface that helping these victims isn't so easy as just showing up at the border or at a detention facility — instead, the best way to go about it is to support the organizations that already have an infrastructure in place. Here are just a few suggestions of where to go to do that.