6 Ways To Make Your Relationship STRONGER During Mercury Retrograde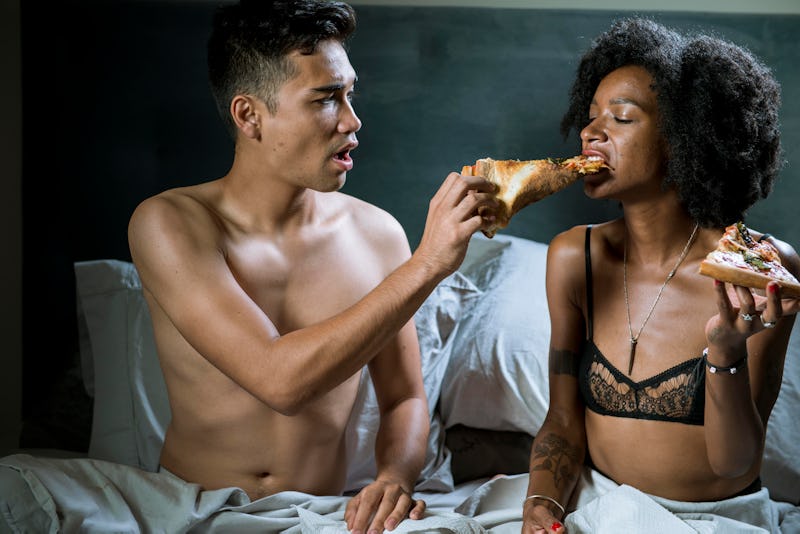 BDG Media, Inc.
Anytime you hear or read about Mercury Retrograde, it seems like the focus is always on one thing: its potential to unleash chaos and have a whole slew of negative effects on your life — and that includes your love life, too. But exactly how can Mercury Retrograde affect your love life, and what can couples do to make sure their relationship survives it? The few times a year (like right now) when Mercury appears to move backwards through the sky, it's said that our earthly communication gets thrown off, all because Mercury is the ruler of the mind and communication. And since relationships rely so heavily on good communication, it makes sense that Mercury Retrograde can be a tumultuous time for couples — but it doesn't necessarily have to be.
"Mercury Retrograde is not the bad demon people portray it [as]," Jaya Jaya Myra, Author, Speaker, and Natural Health & Lifestyle Expert, tells Bustle. "In fact, it's merely a reminder to look closely at your communication with yourself and those in your life. The fact is, many things can lead to disputes and misunderstandings. If you find yourself in a time period where you are more likely to face these communication problems (times of high stress, life changes, Mercury Retrograde), just pay extra close attention to your communication and note how the other person is receiving it."
Is it possible you'll have a harder time than usual communicating with your partner during Mercury Retrograde? Yes — but it's also a chance to work on improving your communication as a couple, and taking time to connect and reflect on your relationship. If you want to learn how to make the most of the last Mercury Retrograde of 2017 (which runs from Dec. 3 to Dec. 22), here are six things you can do to improve your relationship and grow your connection with your partner.