How To Prevent Mercury Retrograde From Completely Destroying Your Relationship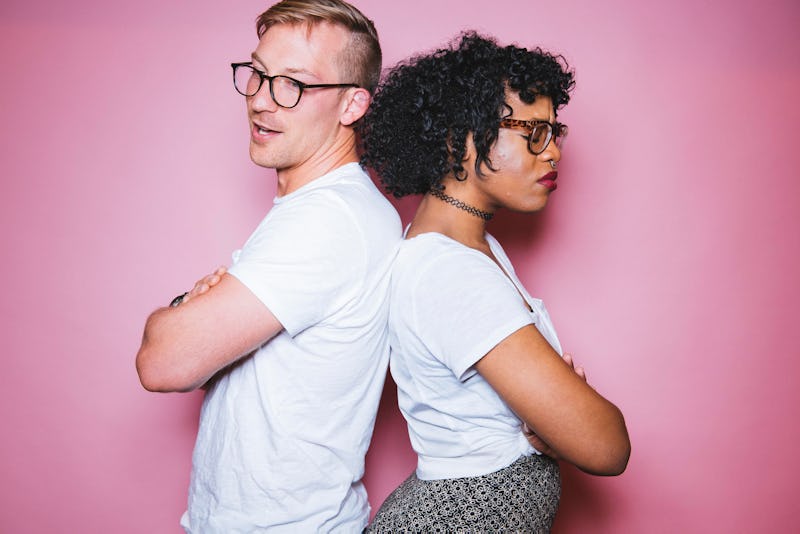 BDG Media, Inc.
We're at the beginning of Mercury Retrograde right now, which lasts from Dec. 3 until Dec. 22. During this time, you may feel out of sorts, especially when it comes to your love life since Mercury Retrograde affects communication. On top of that, the holidays can already be a challenging time for relationships — they're actually the most common time of year that couples break up. If you think about it, this makes sense: there's added stress (work, family, etc.), possible money issues (you're likely spending a lot on people's gifts, and you might want to take time off, but can't afford to), and when you throw a significant other into the mix, you may feel even more stressed, not less.
However, according to many astrologists, Mercury Retrograde ISN'T a good time to break up with someone. "A key to survival is to not make concrete decisions during the Mercury Retrograde," Linda Furiate, a consulting Astrologer, Healthy Habits Expert, Reiki I&II, Inspirational Guide, and the founder of Of Universal Mind, tells Bustle. "It is best to expect last-minute changes to our schedules, etc. Be flexible with your time and your attitude. If a couple knows and can anticipate the arrival of the Mercury Retrograde, it may best serve them to initially communicate their desires and needs prior to the Retrograde. But, again, be flexible, as things more than likely will change during the Retrograde."
That said, here's how you can survive common relationship issues that come up during Mercury Retrograde.