8 Questions To Ask Your Partner To Help You Communicate Better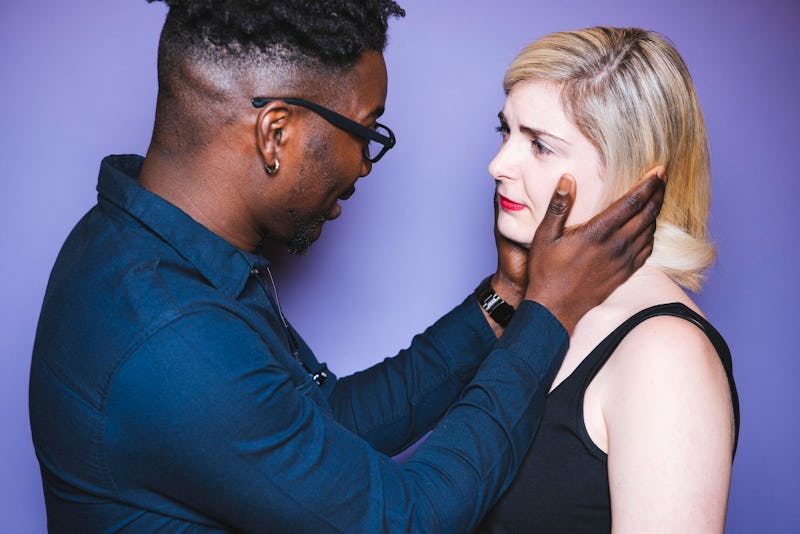 BDG Media, Inc.
Any happy, healthy, long-term couple will tell you that one of the building blocks of a good relationship is figuring out how to communicate better with your partner. No two couples are the same, but the basics of good communication are constant: you need to be direct, open, and honest when it comes to your feelings or any issues you're having in the relationship. Bottling things up will only brew bitterness and resentment, so it's crucial to learn how you and your partner communicate — both as a couple and as individuals.
"Good communication is a critical foundation piece of a healthy relationship," Lesli Doares, couples coach and marriage expert, tells Bustle. "No two people are going to agree about everything so no issue can be effectively addressed without being able to talk about it. Good communication means that you can engage in a dialogue, not mutual monologues. It means that you can both state your position clearly and calmly and be able to really hear your partner's position. Being able to communicate well means no one is walking on eggshells, agreeing to things they don't want to agree to, or remaining silent out of fear of the other's reaction."
If you're in the habit of using more passive (or worse, passive-aggressive) communication styles, it can be difficult to adjust to tackling issues head-on, with no beating around the bush. But if you want your relationship to last, improving your communication skills is a must — so you can argue, compromise, and express your feelings better. Here are eight questions to ask your partner that will help to improve your communication.