Experts Say These Are The 7 Best Ways To Keep The Tingly Feeling Alive In Your Relationship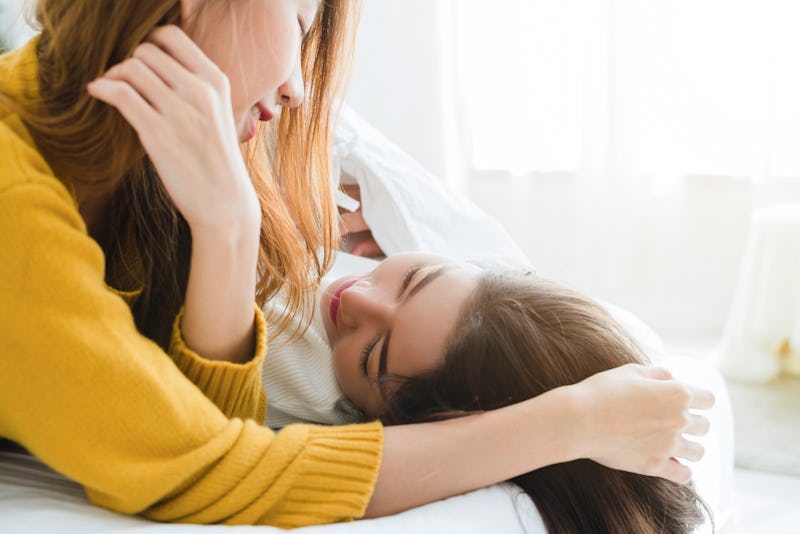 Tirachard Kumtanom/Shutterstock
The little butterflies that you get when you first begin a relationship are truly magical. After a while of dating, though, it can become a little trickier to keep the romance alive. Being together for a while has its perks, of course. You develop a deep bond with your partner, and feel comfortable doing and saying pretty much anything around them. But there's something to be said for the tingly feeling that you feel in the early stages of the relationship. According to experts, there are some tips you can use to help that initial spark stay strong for a long time.
Even though neither of you is the exact same person that you were at the beginning of the relationship, try to incorporate some of the early flirtation habits you used when you first got together. This can remind you of those sweet first dates. "Flirting keeps the romantic connection alive and helps prevent you from taking your partner or relationship for granted," Jillian Yuhas, MA, MFT, CPC, a licensed family and marriage therapist and co-founder of Entwined Lifestyle, tells Bustle. "All relationships will have their ups and downs, but the best way to deepen the connection is to show your partner how much you love them through romantic, thoughtful gestures," she says.
Here are some tips for keeping the spark alive for years to come, according to experts.