'RHOBH' Fans Can Actually Go To Eden's Salon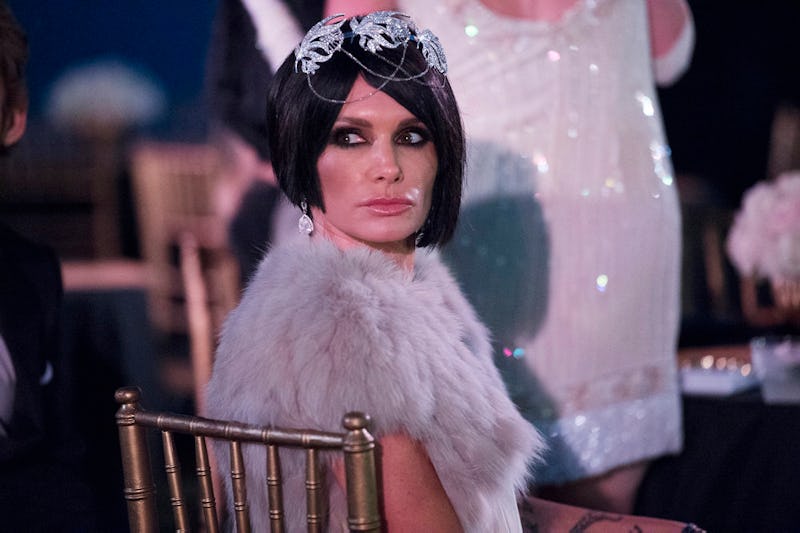 Nicole Weingart/Bravo
The Real Housewives shows are a cultural phenomenon, so it's not strange to think that its viewers want to live like the women they watch on television. It's all about glamour and money and expensive trips. Doesn't that sound like fun? That's why going to the salon owned by Eden Sassoon of Real Housewives Of Beverly Hills seems like a must-do for any Andy Cohen disciple. So, how do you make an appointment at Eden's salon and pilates studio?
Let me clarify — Eden owns both a salon and two pilates studios. It's not an all-in-one kind of place, although that would be the ultimate in wellness. Do a hard pilates class, then pamper yourself at the salon. It makes sense to me that Eden would have her hand in the family business — according to her BravoTV.com profile, she's the daughter of beauty legend Vidal Sassoon, who revolutionized the haircare industry in the 1960s and 1970s. She also founded the nonprofit Beauty Gives Back, which "unites the hair industry in fighting the global water crisis." A mother, an entrepreneur, and an activist, Eden has built quite a life for herself, and if you want a little bit of that life, here's how you can do it.
The EDEN by Eden Sassoon salon is located on Sunset Boulevard in West Hollywood, and, according to its website, booking an appointment is as easy as calling or filling out the form on the salon's website. EDEN by Eden Sassoon is a full-service salon, and it includes hair, makeup services, and nails. It's not cheap, though — a women's haircut with a blowout ranges from $95 to $130, depending on the seniority of the stylist, while a balayage color job can run you $175. Makeup application can cost up to $65, individual lash extensions up to $300, and a French manicure up to $55. But can you really put a price on beauty? I don't think so. Besides, the salon's Facebook page is full of great reviews, so I'm sure that if you went, you'd have an amazingly luxurious time.
EDEN by Eden Sassoon Pilates has two locations — one in Beverly Hills proper and the other in Los Angeles. The venture, according to the website, is a partnership between Eden and her friend since high school, pilates instructor Lexi Pacella. They both seek to "heal and strengthen the body and nourish the spirit." Both studios offer an array of classes every day, and although it's not the cheapest workout, pricing at EDEN by Eden Sassoon Pilates is similar to the pricing you'd find at a boutique studio in a big city. A private session can cost up to $95 an hour, depending on the level of the trainer, and a duet (that is, a pilates class with you and a pal) is $150 an hour. You can sign up for these classes right on the website.
Eden Sassoon's ventures make it a little bit easier for the rest of us to live that Real Housewives life.