How To Make A Selfie Sticker On Instagram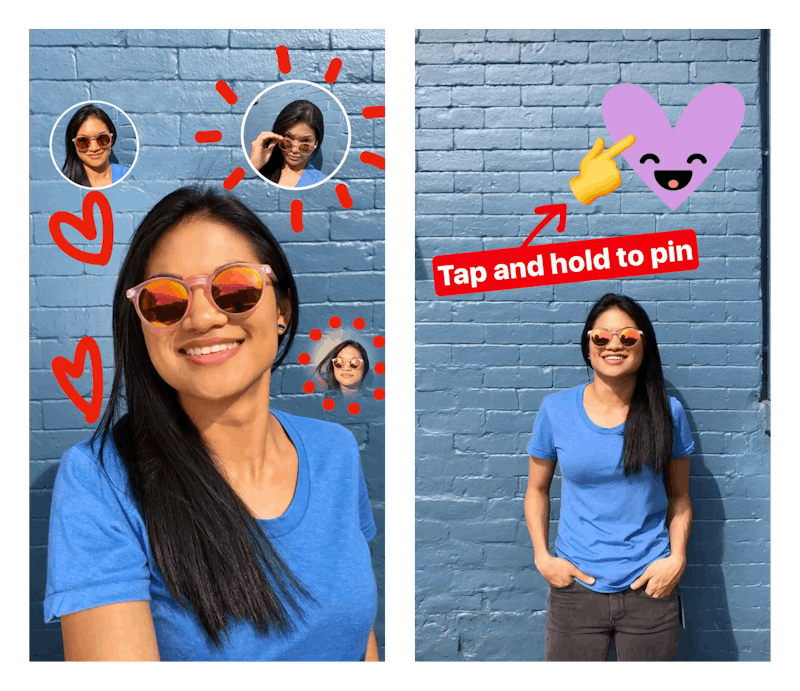 Instagram
With over 200 million tuning in to view and share these daily snapshots, Instagram Stories have never been more popular. Now the photo sharing app is debuting a fresh way for users to make their Stories uniquely individual with the new selfie sticker tool! Wondering how to make a selfie sticker on Instagram? It's never been easier to fill your Story posts with your lovely mug and give your followers a true taste of your daily experience and emotions. Say goodbye to taking 50 selfies in search of just one perfect image — now you can show all the sides of your personality and look in one awesome post.
Stickers have been a fun and easy way to jazz up Instagram posts since they were introduced in December of last year. Stickers give context to Stories with time, location, weather, and emoji — and now, with easy-to-make selfie stickers, the options are boundless. The selfie stickers can be created quickly with the click of a button and offer a wealth of fun, creative applications: You can add reaction shots, swap faces with another person in the post, and even create your own selfie artwork.
The latest Instagram update also offers a number of additional creative tools, including Geostickers for four more cities (Chicago, London, Madrid, and Tokyo) and the ability to pin any stickers you want to a video or Boomerang. Let's be honest, though: There's nothing quite as exciting as being able to stick your own face on top of... well, your own face.
Here's how to test out the new features and make your Stories even more personal: