How To Not Culturally Appropriate On Halloween This Year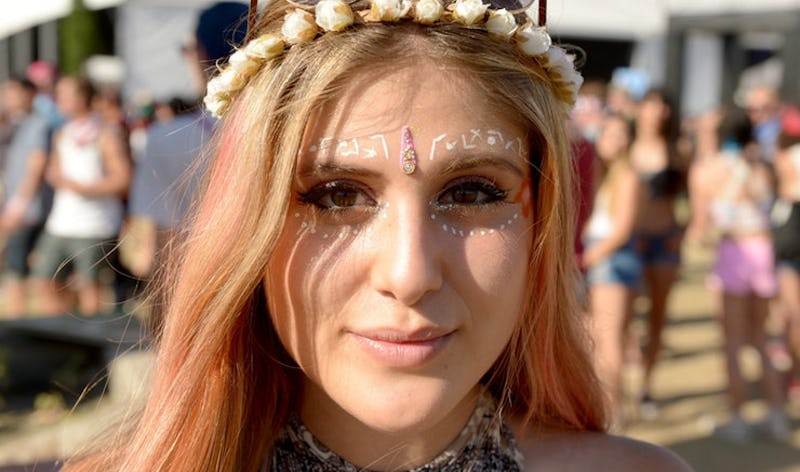 Matt Cowan/Getty Images Entertainment/Getty Images
When Halloween rolls around, I have three thoughts on my mind: I can't wait to go to a haunted house, I want hot apple cider, and I wonder who will have the most viral racist costume this year. Every Halloween is like being stuck in a Twilight Zone, full of endless think pieces on cultural appropriation and explanations as to why certain "costumes" are racist. No matter how many times people of color explain cultural appropriation in regard to Halloween, there is, without a doubt, a white person who wears a culturally appropriated costume at least one of the nights of the holiday. Ugh. America has whitewashed or flat-out erased the history of many marginalized communities, and Halloween costumes are just one glaring example of the way the rich cultural history of non-white people is ignored and erased.
So if an IRL prince or super-rich celebs aren't above being called out for racist and/or appropriative costumes, neither are your Facebook friends. It may feel like we shouldn't need a guide about how to not culturally appropriate this Halloween, but many people still don't quite understand why it never OK to use people of color's culture as a costume. If you still need a little help understanding why cultural appropriation is unacceptable, and which costumes may be racist, I've got you covered.
Check out the entire 'What's Up, Boo?' series and other videos on Facebook and the Bustle app across Apple TV, Roku, and Amazon Fire TV.