The Best Way To Organize Your Life, Based On Your Myers Briggs Type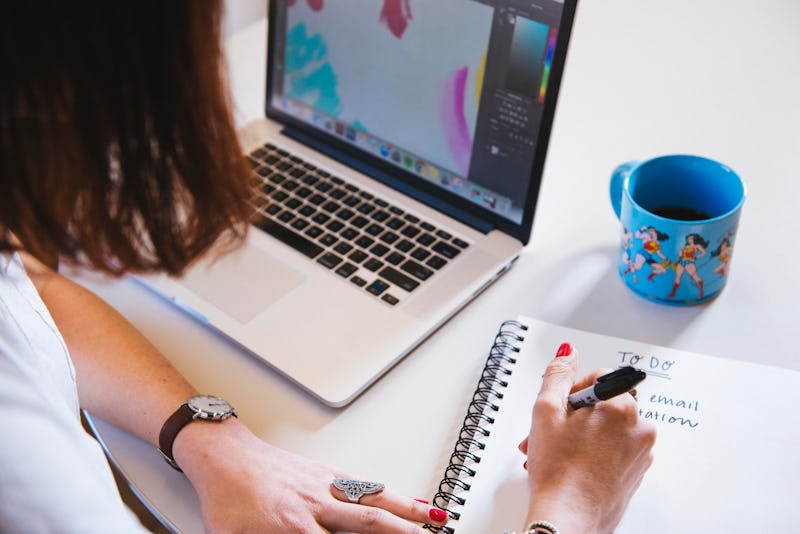 BDG Media, Inc.
It's no secret that some people are naturally organized while other people — like me — struggle to even open their mail. If you don't have that whole organized thing down, you can learn how to organize your life based on your Myers-Briggs personality type. The Myers-Briggs Type Indicator personality assessment divides everyone into 16 distinct types based on how you perceive and judge the world, and it can be a useful tool for not only understanding your own strengths and weakness, but for understanding others as well. Your Myers-Briggs Type can also help you take control of your life, but what works for one type might not work for another.
"Identify an important personal or professional goal. Use your MBTI results to identify important strengths and weaknesses. List action steps you can take using your strengths to achieve your goal," Christine Allen, Ph.D. told Forbes. "Then consider how your weaknesses or areas of development could interfere with your effort to achieve your goal. Write out your own development plan and find a friend or colleague to be a buddy coach." For me, an INFP, being organized is entering a keyword into my email and searching for a message. Other types find my less-than- ideal organization technique downright horrifying. But, hey, it works for me. If you're struggling to stay on top of things, here's how to organize your life based on your Myers-Briggs Type.