7 Ways To Plan A Bachelorette Party On A Budget, According To Experts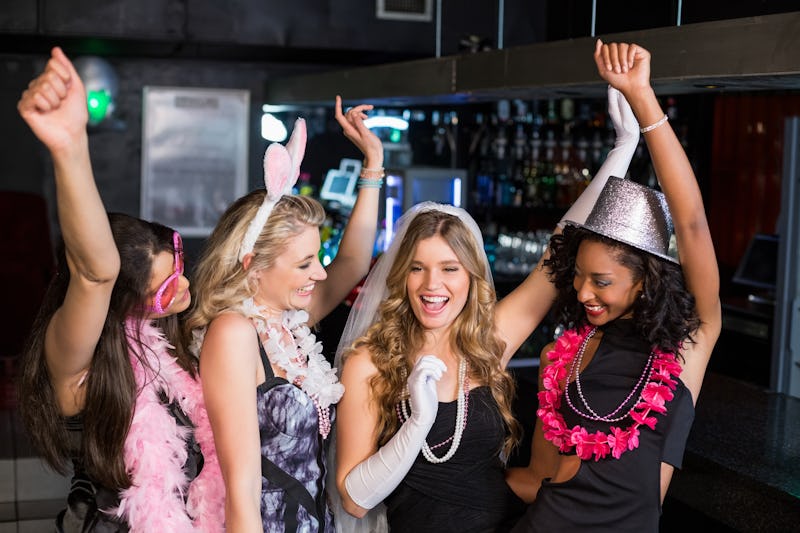 Shutterstock
When you think bachelorette party, the first things that comes to mind might be a wild and luxurious extravaganza. And if you happen to be tasked with the honor and responsibility of having to plan this soirée, you probably have finances on your mind since you are considering the budget for a whole group. But figuring out how to plan a bachelorette party on a budget is easier than you may think. A good time for all does not have to cost a pretty penny!
"When you're planning a bachelorette party, make decisions based on the group's budget and their lifestyle choices," wedding and lifestyle etiquette expert Elaine Swann tells Bustle.
"You can look for cost-saving opportunities. For shared expenses between a group of bridesmaids, make sure you keep track of expenses throughout the bachelorette party and settle up fast after the weekend," Swann says. "I recommend that you designate one person to control the finances for the whole event."
The biggest things after that are simply keeping the extras down to a minimum (do you really need those penis shaped straws?) and simply considering what might be fun and doable for everyone.
Below, take a look at some of the guidelines and ideas to making a fun pre-wedding party that won't break the bank.