7 Things To Know Before Planning Your Wedding At City Hall, According To Experts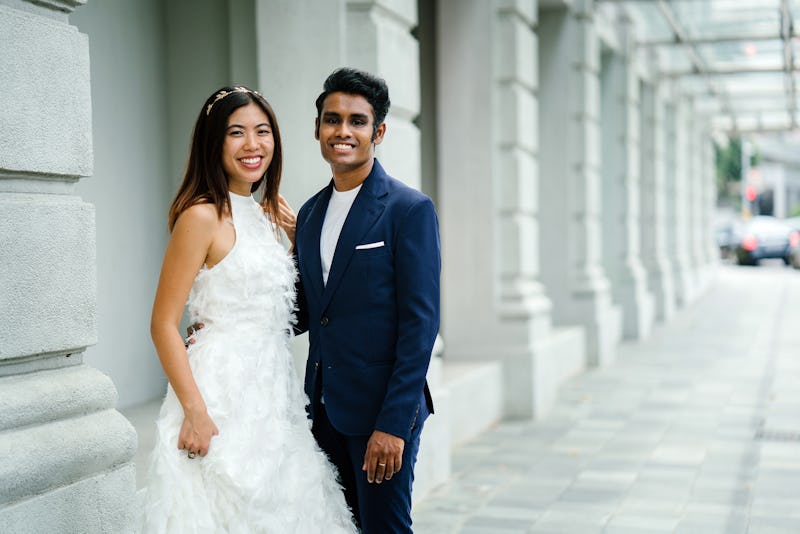 mentatdgt/Shutterstock
A city hall marriage is a beautiful thing. You can legit go in wearing jogging clothes and stand among a whole crowd of other people who are waiting to proclaim their love for one another. And while it's indeed usually a simpler endeavor than a destination wedding at a resort with 400 of your closest friends, planning for a city hall wedding still takes a little time and foresight.
First and foremost, enjoy that fact that you've chosen such a wonderful option for getting married! "People might judge your decision to skip the full-blown wedding, but don't let it affect you," Kylie Carlson, CEO of The International Academy of Wedding & Event Planning, tells Bustle. "Just remember why you chose to take the city hall route and stick to your convictions." It is your day, and the way you do it is up to you two, that's all there is to it!
So, if you are gearing up to march downtown to make it official, congratulations! Give yourself a little bit of time to consider some of the details to make it go as smoothly and stress-free as possible.
Below, some pros weigh in on making a city hall marriage as special as it is simple.