How To Report Workplace Harassment If You Don't Have An HR Department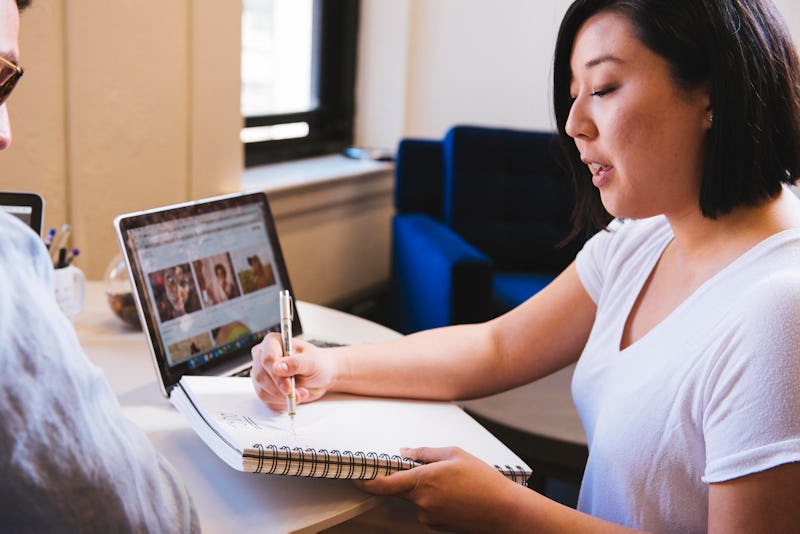 BDG Media, Inc.
While you might think that sexual harassment in the workplace is an artifact from Mad Men days, it's unfortunately still alive and well. It might not be as overt as Joan Harris being asked to sleep with a prospective client in order to secure her partnership or like the allegations of men in Hollywood who pressured women into sex acts with promises and threats, but that doesn't mean it's not happening. In fact, a survey by Cosmo that included 2,235 full and part-time female employees found that one in three women had been sexually harassed at work.
The #MeToo movement is about two related things: Sexual assault and sexual harassment. Some women share their stories, while others simply write #MeToo to stand in solidarity with other survivors. The stories that have emerged in the last several months are heartbreaking, harrowing, and all-too-familiar.
I once posted a Facebook status that said "That moment when you realize that you should probably just assume every woman you know is a sexual assault survivor." It was weeks before the allegations against Harvey Weinstein exploded onto every news site; weeks before the #MeToo campaign highlighted just how true that statement is. I was being a little bit glib, a little bit bitter, but I just felt so defeated by the prevalence of sexual assault in our culture.
So with that feeling in mind, here are the steps you can take if you've been sexually harassed at work and don't have an HR department, according to experts.