How To Reshare An Instagram Live Video After You've Already Aired It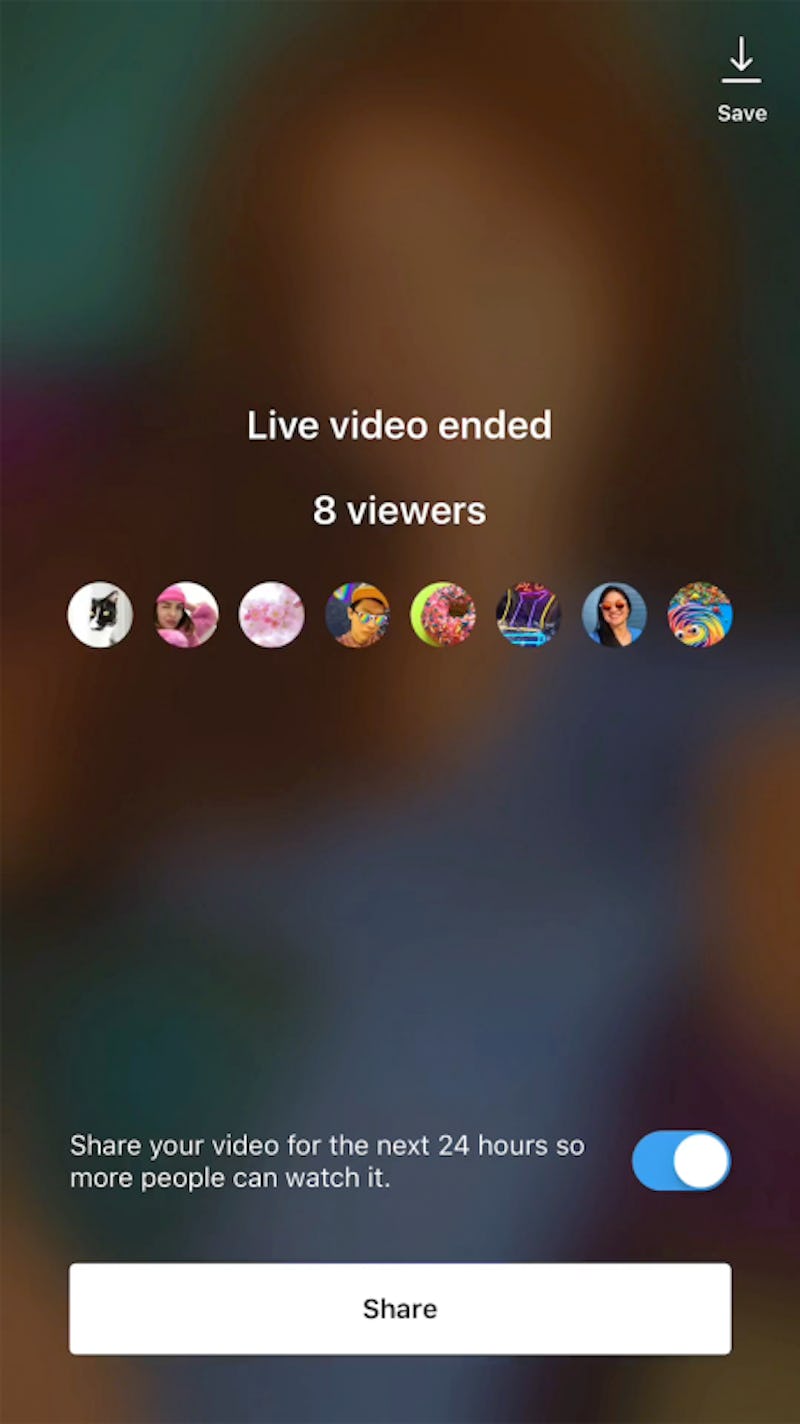 Image courtesy of Instagram
True confession: I've become addicted to the Instagram story feature. Maybe it's because I love writing all over my pics with those groovy fonts. Maybe it's because I'm just really into the way my eyes look with that fairy face filter over them. Whatever the reason, I'm a total Insta story convert, and Instagram's newest feature has me pretty stoked. By now, you've probably heard that you can now share replays of live videos on Instagram Stories. Thanks to the new feature, once-in-a-lifetime moments caught on camera can be reshared and up for a full 24 hours. Talk about a game-changer! Ready to give the feature a try? Here's how to reshare an Instagram Live video after you've already aired it.
The new sharing feature lets users replay live moments on stories for up to 24 hours after filming — the standard shelf life of an Insta story. To reshare an Instagram live video, you'll need to follow these steps:
1. Create A Live Broadcast
Once in the app, swipe right to bring up your story interface. At the bottom of the screen, toggle left to the "LIVE" option, then hit the "Start Live Video" button to begin recording. When you finished, hit "end" in the upper right corner to stop recording.
2. Share The Story
After your broadcast wraps, a screen will pop up with a recap of the viewers who tuned in, and an option to add a replay to your story. Toggle over the "share" button at the bottom of the screen to add the replay to your story. Don't feel like sharing? Toggle over to "Discard" to let the story expire. It'll then disappear from the app as usual.
It's that easy! To watch someone else's live video, look under their profile picture. If they've added a live video to their story, a play button will appear under their photo. Tap the play button to watch the original broadcast, fast-forward and back-track through it, browse its comments and likes, or reply.
Users with multiple replays are denoted with arrows, which let you scan between the videos. And for those worried about view counts, Instagram says that the number of viewers will include live and story views.
Instagram was excited about the new feature in a recent blog post, saying, "Live Video on Instagram is the best place to experience authentic, unfiltered moments with the people and accounts you care about most." Thanks to the new feature, users can now revisit their best moments again and again, and catch up on the ones they might've missed. Happy sharing!