The Best Way To Respond To "What's Your Greatest Weakness?" Aka The Most Annoying Question Ever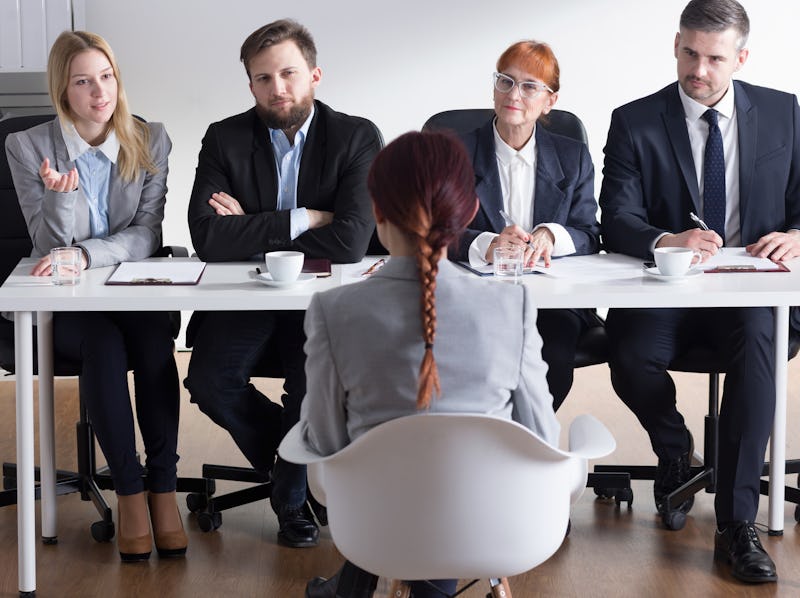 Photographee.eu/Fotolia
When I've interviewed for jobs, I've always dreaded one particular question: "What's your greatest weakness?" It's a trick question: If you make yourself look bad, you could sabotage your shots at the job. But if you make yourself look good, you're not even answering the question. Yet people answer this question and somehow manage to get hired, so there must be some good answer.
When interviewers ask this question, they're not just paying attention to the content of your response — they also want to see how well you're keeping your cool, says career counselor and executive coach Roy Cohen. "Bear in mind that the interviewer is not your therapist," he tells Bustle. "These sorts of questions are asked typically to determine that you act appropriately in stressful situations, that you exercise good judgement and know how much and how little to share, and that there are no obvious reasons to disqualify you."
Hiring managers are also looking to see how you've dealt with your weaknesses, Natalia Burina, who has interviewed hundreds of candidates at Silicon Valley tech companies, tells Bustle. "The interviewers want to see that you're self aware and have a growth mentality."
Here are some ways to answer the question "what's your greatest weakness?" while both being honest and painting yourself in a positive light.