7 Hacks For Saving Your Relationship Before It Falls Apart, According To Couples Therapists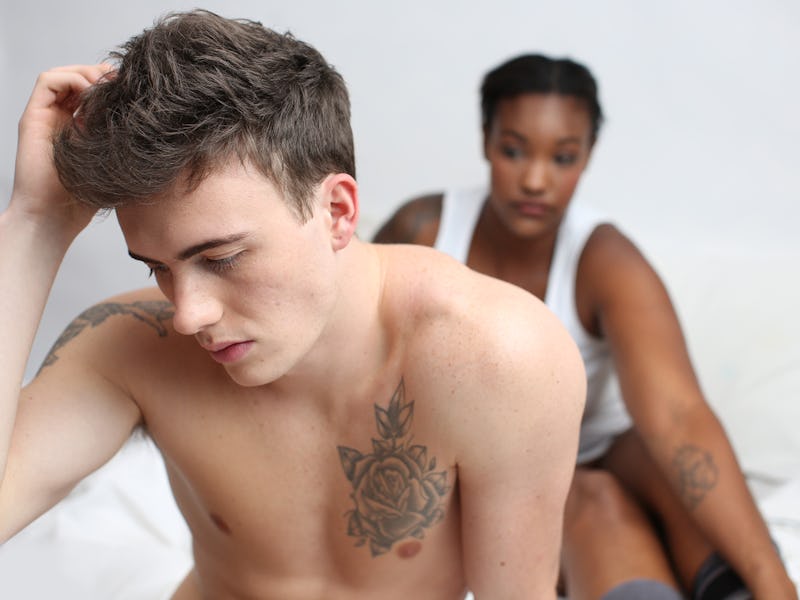 Ashley Batz/Bustle
What do you do to save your relationship when it feels like it's falling apart? When you're fighting all the time and you feel disconnected from your partner, it can seem like all hope is lost. What used to be a relationship that was warm and loving might have gone cold and distant. But just because you're going through a really tough time, that doesn't mean your relationship is inevitably doomed to fail. According to couples therapists, there are things you can do to save your relationship from completely failing.
"You'll know your relationship is doomed to fail when there's a sense of uncertainty," psychotherapist, Emily Mendez, M.S. EdS, tells Bustle. Maintaining a good, healthy relationship takes a lot of work already. But if you're having problems, it's going to require twice the effort from both partners in order to succeed. If both people aren't equally invested in putting in that work, your relationship may not work out.
But if you and your partner want to make things work, there's still a lot of hope for your relationship. According to Mendez, the number one things you need to do in order to save your relationship from failure is to communicate. "Talk with your partner about what you think the problem is and things that you think would help," she says. "Ask them what they think, as well. Get their ideas for solving the problems that you are experiencing." It's all about teamwork.
It's no surprise that communication is essential. But here are other couples therapists on their number one hack for saving your relationship from failure.