The 7 Best Ways To Set The Mood, According To Sex Experts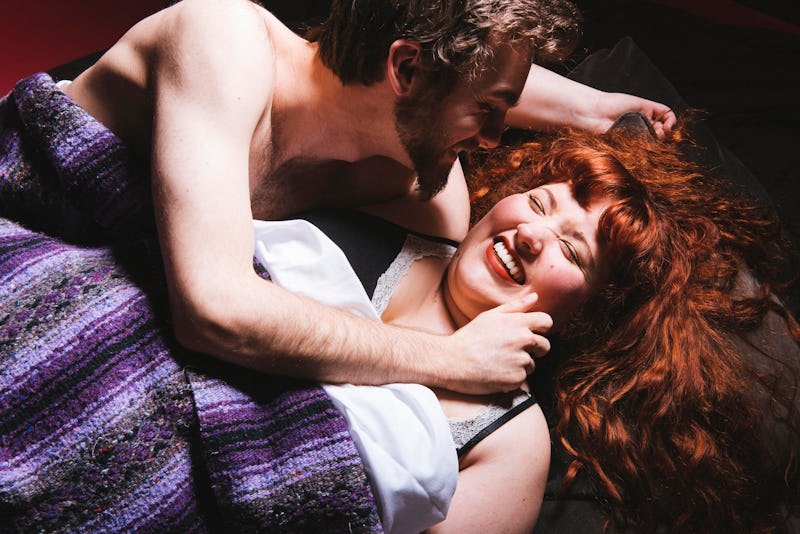 BDG Media, Inc.
If you want to keep the spark and passion in your relationship alive, making the effort to set the mood is key. While setting the mood may seem kind of cheesy and old-fashioned, according to sex experts, it's actually pretty useful. "Much like the stage and props during The Nutcracker help take the viewer into the story, a well-staged environment can help enhance the mood," sex and relationship expert, Dr. Megan Stubbs tells Bustle.
A 2017 study of 40,000 people published in the Journal of Sex Research discovered that setting the mood was the number one thing people did to keep their relationship hot. People in long-term relationships who were most sexually satisfied not only spent time setting the mood, they also practiced good sexual communication, and were happier with their relationship in general.
As Dr. Laura Deitsch, Vibrant's resident sexologist tells Bustle, setting the mood might mean different things to different people and generations, but it doesn't have to be complicated.
"In our parents' (or grandparents') time, setting the mood might have looked more like a movie, with rose petals strewn on a bed, candlelight and smooth jazz on a turntable. Today, it probably means putting phones on silent, coordinating ... schedules and checking ... calendars," Deitsch says. Regardless, it's still important. "Our biggest sex organ is still our head and we need to have some calm, relaxing moments to enjoy ourselves and our partner."
So here are some pretty easy and effective ways to set the mood, according to sex experts.