Is Reading More Poetry One Of Your Goals For 2019? Here's How To Begin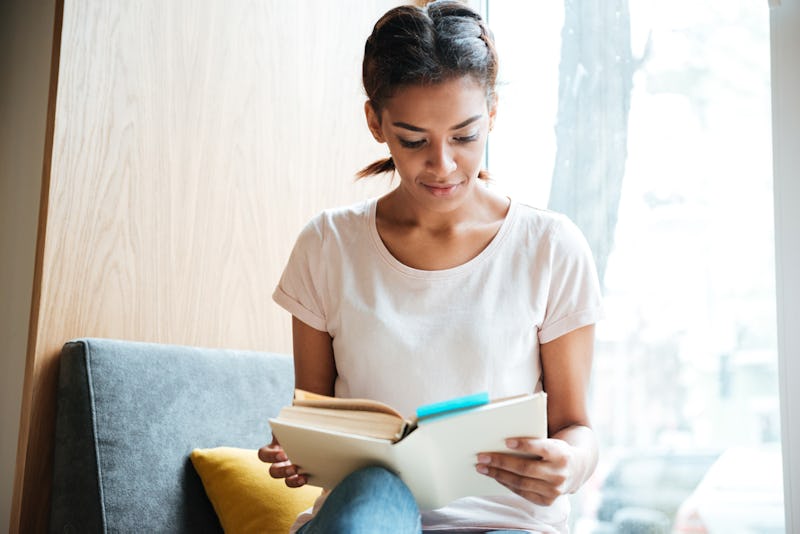 Dean Drobot/Shutterstock
So, you've heard that poetry is making a comeback (I mean, isn't it always?) and you're thinking it might be time for you to hop aboard that well-versed bandwagon. After all, everyone's reading life could use a little shake-up now and again, and you've decided poetry is just the thing to do it.
But if the last time you actually sat down and read any poetry was back when EVERY. SINGLE. PERSON. in the 12th grade used "Stopping by Woods on a Snowy Evening" as their senior yearbook quote, the poetry gears whirring in your brain might be more than a little squeaky. "Isn't everyone a poet, now?" you might be wondering. Or, "there's got to be more to this than that Norton Anthology I used to cart around in college." Basically, you're not sure how to begin reading poetry. Or whether or not you even like poetry in the first place.
One of the things I love about contemporary poetry is that it's more accessible than ever. Poets tell just as much of a story as your favorite novelists do — just in a different way. While the syntax and style might be intimidating, reading poetry shouldn't be.
Here are a few tips for reading poetry, if you have no idea where to begin.