8 Things To Do At Night To Reduce Anxiety In The Morning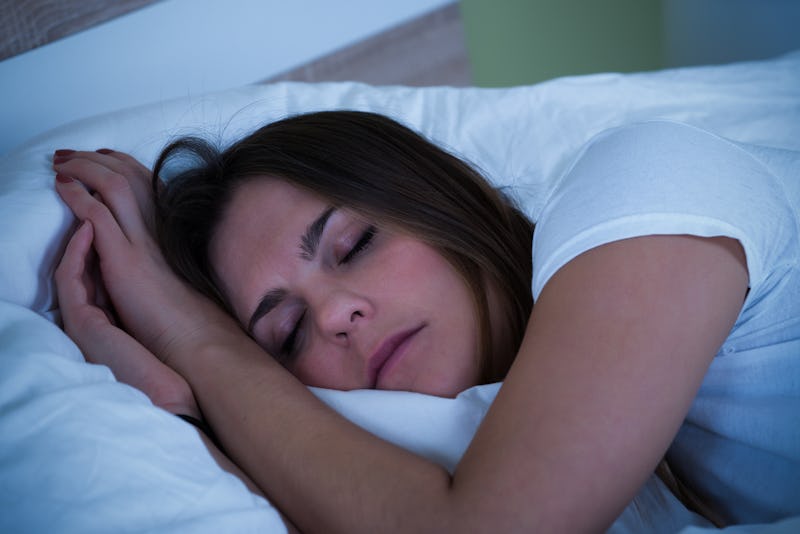 Andrey Popov/Shutterstock
Sometimes anxiety can strike hardest in the morning, just after waking up — which seems counterintuitive. How can you be anxious when you've just been lying asleep for hours? And more importantly, how can you stop morning anxiety?
Part of it has to do with biology: cortisol levels, which are associated with stress, are highest in the morning when we're most alert, and decline throughout the day. If you happen to have anxiety that raises your cortisol levels in general, the cortisol rush you experience upon waking may send your anxiety into overdrive. However, there are things to do the night before that can help to alleviate the issue — and while some of them require a little commitment, they're all geared towards making you more relaxed throughout the night and into the waking hours.
Relaxing at night when you have an anxiety disorder is a very good idea, because high anxiety levels tend to disrupt restful sleep, and that can create a chain reaction where exhaustion fuels anxiety levels during the day. People who experience restless sleep and a racing mind because of their anxiety will welcome the chance to relax before bedtime — but it's also possible to help morning anxiety with those evening actions. Make some simple changes today to help your anxiety at dawn tomorrow.