All The Ways You Can Stream The 2017 ESPY Awards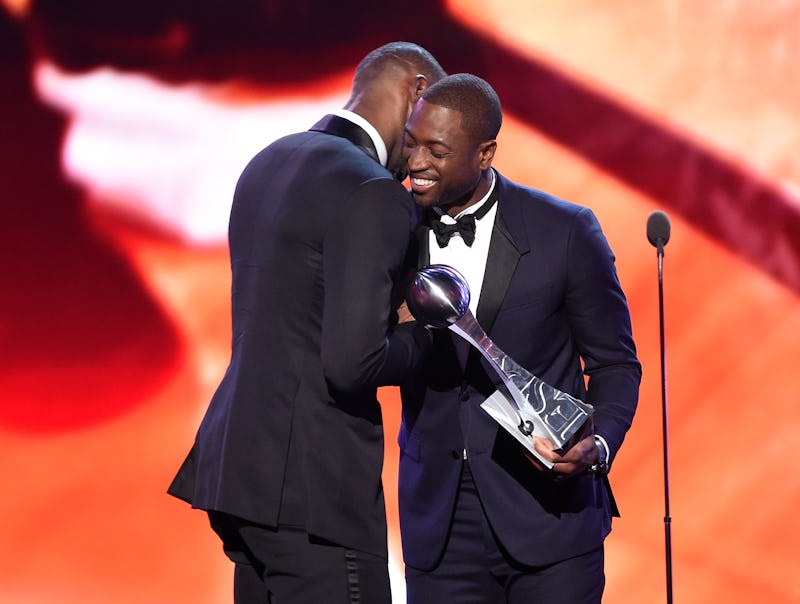 Kevin Winter/Getty Images Entertainment/Getty Images
The ESPY Awards aren't sports' biggest night — depending on what game you love most, it's anything from the Super Bowl, to the final night of the World Series, the climactic moment of the World Cup, or even the opening ceremony of the Olympics. But what the ESPYs do is give you a handy recap of the year's biggest moments in sports and a celebration for the members of the athletic community who have made a difference both in and out of their industry. You can stream the 2017 ESPY Awards on Wednesday night to see its reflection of the past year in sports.
There are plenty of reasons for sports fans to tune in. It's hosted by the now-retired football superstar Peyton Manning and there will also be some celebrity guests including an appearance by Michelle Obama, who will be presenting the Arthur Ashe Courage Award to the late Eunice Kennedy Shriver, founder of the Special Olympics.
So, if you want to watch but don't have a television, there are certainly plenty of options — given how streaming has taken over as one of the best ways to watch a live event. Here are the best places to turn if you want to watch the awards without having to deal with the hassle of being chained to your living room TV set all night.
Watch ABC On ABC.com
ESPN will be streaming the awards through ABC's streaming service. The easiest way to use Watch ABC is on your computer. You will need to sign in with a cable provider to get access to the app, but if you beg someone to help you out, you'll be livestreaming the ESPYs in no time.
The ABC Now App
And if you prefer to stream on an iOS or Android device, use the ABC Now app, which will also allow you to livestream the ESPYs straight from your smartphone once you put in your cable info.
Watch ESPN
The benefit of the awards airing on ABC and produced by ESPN is that they're streaming on both network's streaming services as well. So yes, you can watch the ESPYs with ESPN's desktop streaming service.
The ESPN App
I know it seems like this list is repeating itself, but just in case it's not clear — in addition to using the ESPN app on your computer, it's also available for your mobile devices and tablets.
Sling TV
Sling has a special package made especially for sports fans, that includes ESPN. And you have to check your local listings, but in some markets, Sling packages have local ABC affiliates. However, even if ABC isn't available in your area, the awards will be reairing on ESPN at 3 AM, and several times over the course of the week.
That should give you enough options for streaming the ESPYs to ensure you don't miss a single second of a highlight reel due to buffering.