How To Stream The 2017 Met Gala Red Carpet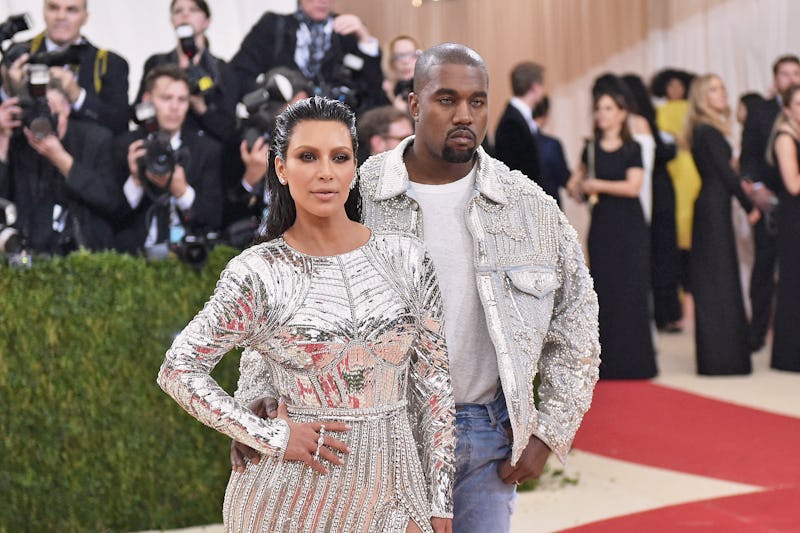 Mike Coppola/Getty Images Entertainment/Getty Images
The Met Gala is the crème de la crème of fashion events and this year will be no exception. The evening is sartorial heaven for fashion fans and it's one event you won't want to miss. Consequently, you're probably wondering how to stream the 2017 Met Gala red carpet, because that's where all the fashion action will be.
Of course, it would be amazing to be there in person, but unless you're a celebrity, or you basically want to put an entire year's wages towards your ticket, you're out of luck. According to The Huffington Post, a ticket to the 2016 Met Gala cost $30,000. It may seem worth it living rent free with your parents for a year, but I'm not sure how understanding they'd be about you blowing a year's wages on one single evening. There are other Met Gala related expenses you'd need to fork out for too, including a designer outfit and more. I can't say I know anyone with a single dress costing thousands of dollars hanging in their closet, let alone a selection of designer dresses to choose from.
Chances are, you can't make it to the Met Gala. But, not to worry, you can watch the events of the red carpet unfolding from the comfort of your couch. There's no need to get polished and preened when you can lay around in your PJs, eating chips, with no makeup on.
So how can you stream the 2017 Met Gala red carpet?
Fashion lovers, your prayers have been answered! On May 1 Vogue is providing a Facebook Live of the Met Gala red carpet, which is being celebrated by Moët & Chandon. What's more, viewers will get the chance to take a look around the red carpet in 360°, so you're sure not to miss a moment of action as the stars arrive.
If you want to join in the festivities and observe the only official coverage of the Met Gala red carpet, let Vogue know you'll be watching by RSVP-ing. On the evening of May 1, tune in to Vogue's Facebook page at 7 p.m. EST to watch the events unfold and bask in the aura of high fashion.
Happy viewing fashion addicts!