How To Stream The 2017 SAG Awards Red Carpet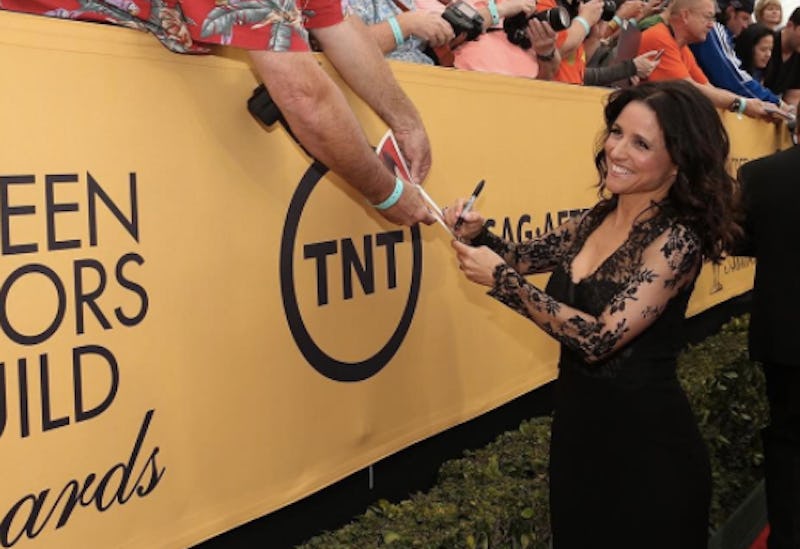 Award season is in full swing, with the 23rd Screen Actors Guild Awards next up on Sunday Jan. 29. You can behold all the glorious red carpet fashion by tuning into E! News at 6 p.m. EST. Or, you can stream the SAG Awards red carpet from the comfort of your computer.
As always, TNT will be offering live online coverage of the red carpet beginning at 5:30 p.m. EST. Simply log onto their website if you want to take a peak. For another option, People and Entertainment Weekly will be hosting an official live pre-show, in partnership with TNT, according to People.com. To check it out, you can hit up People.com, EW.com, and/or the People/Entertainment Weekly app. (Go ahead and download "PEN" on your phone now.)
There are a ton of options, so you definitely don't have to miss out — even if you're sans TV. And, if last year's red carpet is any indication, it'll be totally worth your while. This year promises to be positively brimming with gowns and outfits that you'll need to see. So plan to pop online, kick back, and enjoy the drama of it all.
Remember to keep your eyes out for the likes of Meryl Streep, Viola Davis, and the adorable (and always fashionable) cast of Stranger Things.
Image: Sagawards/Instagram