How To Stream The Kids' Choice Awards Online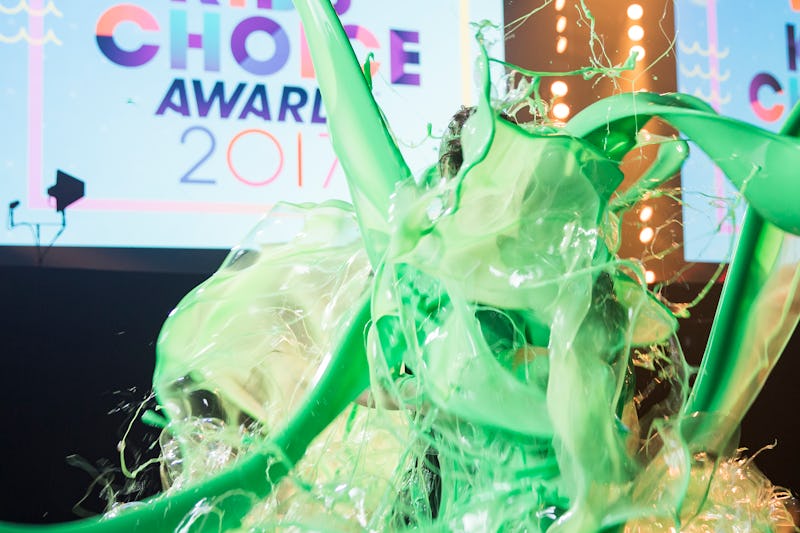 Andrew Benge/Getty Images Entertainment/Getty Images
You don't have to be a kid to watch the Kids' Choice Awards on Nickelodeon. After the kerfuffle with La La Land and Moonlight at the Oscars, it's nice to sit back and watch an awards show with lower stakes and higher amounts of silly. However, can you stream the 2017 Kids' Choice Awards?
The show will be hosted by John Cena, and features performances by Little Mix, as well as Machine Gun Kelly and Camila Cabello. It airs, live, on Saturday Mar. 11 at 8 p.m. EST. The most nominations, according to the official Nickelodeon press release, went to performers like Justin Timberlake, Twenty One Pilots, and Kevin Hart, as well as the two biggest comic book showdowns of the year — Captain America: Civil War and Batman v. Superman: Dawn of Justice. Other nominees include Lin-Manuel Miranda, Anna Kendrick, Bruno Mars, Megan Fox, Leslie Jones, Felicity Jones, and Melissa McCarthy.
The categories, voted on by real kids, include less traditional offerings like "Favorite Voice From An Animated Movie," "BFFs," "Squad," and "Most Wanted Pet." These categories, in my humble opinion, definitely deserve to be awarded. If the Oscars aren't interested, I'm glad the Kids Choice Awards exists. Here are some ways to watch them on Saturday that are equally nontraditional.
Check Your Cable
Most providers have a streaming app or website. With login information, you can stream anything — including Nickelodeon.
Wet Your App-etite
The Nickelodeon app promises epic event coverage, including the Kids' Choice Awards.
Wait Until Sunday
The show will likely be streaming the next day, either on Nickelodeon's website or on your TV's ondemand menu.
Watch Social Media
If all else fails, make like a true youth and live vicariously through livetweets, Instagram stories, and other accounts coming in as the show goes on.
There's no need to worry about missing the Kid's Choice Awards. No matter how you watch or stream it, there's no way you'll miss any major moments.