How To Support The Manchester Benefit Concert If You Can't Attend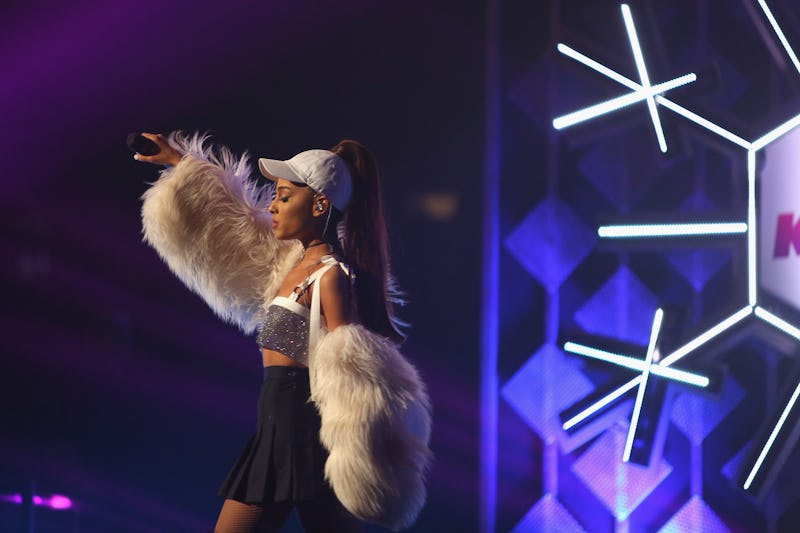 Tasos Katopodis/Getty Images Entertainment/Getty Images
Ariana Grande announced Friday that she would be holding a benefit concert to raise money for the victims and families affected by the terrorist attack that took place at her concert at Manchester Arena last week. The attack left 22 people dead and many more wounded. Now, it's been confirmed that the pop star will be returning to Manchester this Sunday to hold the concert alongside other musicians such as Miley Cyrus, Pharrell Williams, and Coldplay. Obviously, not everyone can make it to the actual show, but if you want to help the victims of the Manchester attack even if you can't attend, everyone is being encouraged to donate to the We Love Manchester Emergency Fund.
Grande first announced the charity concert in a heartfelt open letter that she shared with her fans via social media on Friday. The singer wrote, "I don't want to go the rest of the year without being able to see and hold and uplift my fans, the same way they continue to uplift me."
The concert, called One Love Manchester, is set to take place on June 4 at the Emirates Old Trafford, and will also feature performances by Katy Perry, Niall Horan, Justin Bieber, and Take That. Tickets for the show will go on sale June 1 and all proceeds will go to the We Love Manchester Emergency Fund, which operates in partnership with the British Red Cross and Manchester City Council, according to CNN.
NME reports that the fund raised $2.5 million in its first 24 hours. Anyone who wishes to donate to the We Love Manchester Emergency Fund can do so by heading over to British Red Cross.
In addition to this fund, there's also a Go Fund Me that has raised around $10,000 for the victims and their families. Either way, the victims and their families definitely still need all the support they can get and any little donation or act of kindness counts.