The Secret Behind The Perfect Picture For Your Dating Profile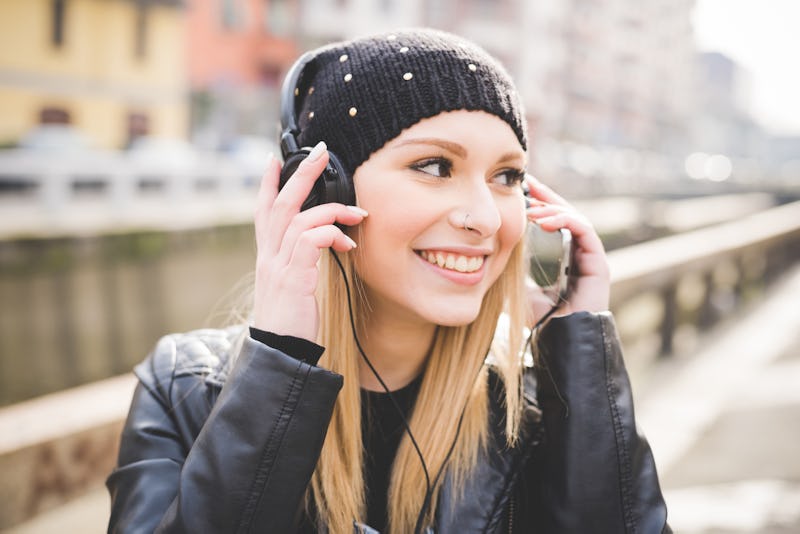 Eugenio Marongiu/Fotolia
Figuring out how to choose the best pictures for your dating profile is easier said than done. Whether you're selfie-obsessed and simply have too many to choose from, or you're camera shy and seriously dreading taking some dating profile-friendly photos — it can be quite the process if you're serious about putting your best face forward online. (Which, btw, you should be: it's not a secret that, when it comes to dating apps, people tend to swipe first and ask questions later.)
But like any true Millennial knows, all problems are Google-able, and this time it's relationship-focused dating app Hinge coming to the rescue. Hinge released a Profile Picture Report that reveals exactly which kinds of pictures will be a guaranteed hit (or miss) on dating profiles. Hinge data scientists assigned 35 unique photo tags (like: hair up versus hair down) to a random sampling of a thousand photos, then they analyzed how often the photos were liked by other users.
"Since Hinge profiles are designed to show off our Members' personalities, we want to help them put their best foot forward with their photos," Hinge spokesperson Jean-Marie McGrath tells Bustle. "Now we can tell them which photos they should share and which they should probably keep to themselves."
So if you're unsure whether certain pictures will help (or hinder) your online dating game and need a little push in the right direction, look no further. Here's how to pick the best photos for your dating profile — because first impressions do matter.