8 Ways To Approach The Infertility Discussion With Your Partner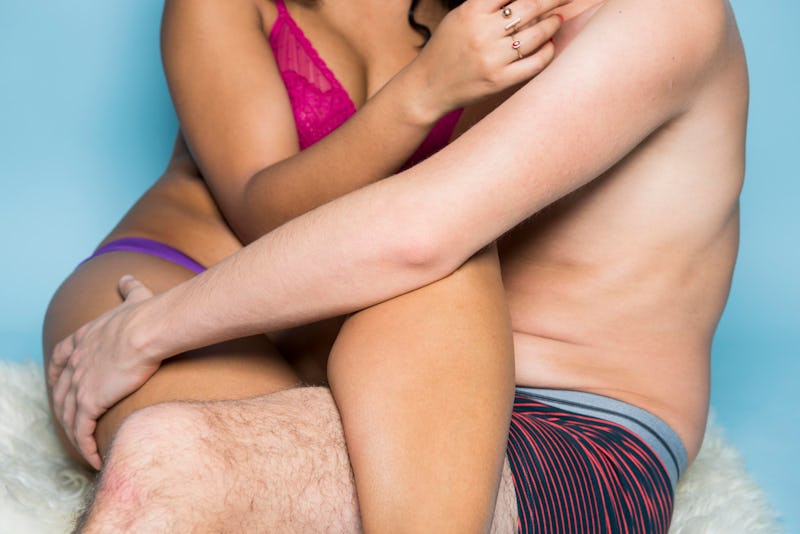 BDG Media, Inc.
Fertility, unfortunately, isn't something that a lot of young people openly talk about. But for some, it's all-too familiar. The causes of infertility can range from genetic factors to conditions like endometriosis or polycystic ovary syndrome (PCOS), but regardless of diagnosis, it can be hard to know, as a young person, that you may not be able to bear children. And being scared of discussing your infertility with an intimate partner runs the risk of compounding these fears and potentially making the situation much more daunting for you.
One of the many fears young people facing infertility have is that they will disappoint their partner. But changing the way we frame the infertility narrative might be able to help those fears.
"Perhaps re-framing the conversation into a 'fertility talk' might be a great first step for some," Dr. Alan B. Copperman, Medical Director at Progyny, tells Bustle. Going in with the view that this has to be a sad conversation can be harmful. "The 'infertility talk' does not just need to be for those in serious, committed relationships, but there should not be pressure to discuss infertility when starting a relationship or when you're not ready to do so. Everyone has a different comfort level with this topic and while openness and understanding is important in relationships, it shouldn't feel as though this conversation is a make or break situation," Dr. Copperman says.
The key is knowing what steps to take to have a healthy, open, and honest conversation with your loved one when you're ready. Here are eight important things to keep in mind when having the infertility discussion with your partner, according to experts.