6 Tips For Confronting A Partner When You Think They're Micro-Cheating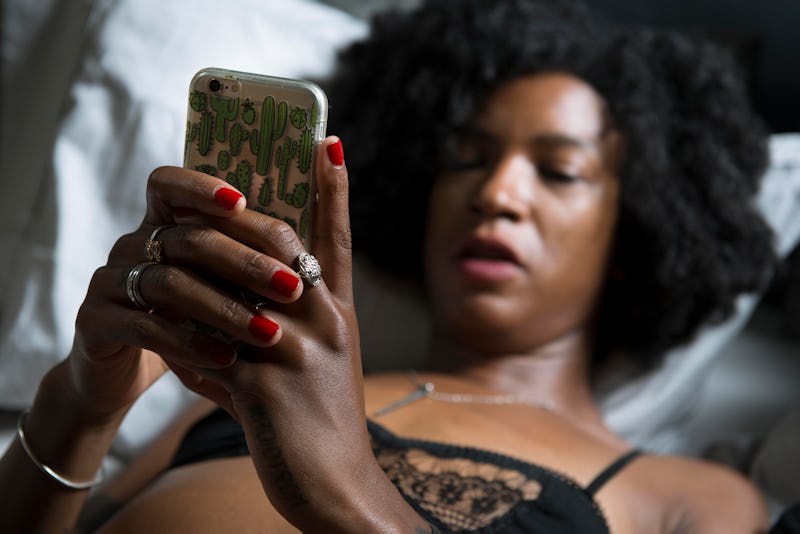 BDG Media, Inc.
If you've ever found yourself tearing your hair out because your partner flirts too much with one particular person or you see they've liked their ex's Instagram picture again, there's a chance your partner could be micro-cheating. Sure, your partner might not be crawling into bed with these people, but it may have crossed their mind. Micro-cheating isn't exactly the same as physical or emotional cheating, but it can cross boundaries and it can hurt like hell.
"Micro-cheating is tiny little cheats that can add up, and when they do, they weaken the fiber of the relationship and can cause a rift," New York–based relationship and etiquette expert of Relationship Advice Forum, April Masini, tells Bustle. "Sleeping with someone else is not a micro-cheat. That's a flat-out betrayal." Examples of micro-cheating include turning to someone other their partner for emotional support, keeping old dating profiles up, or keeping close tabs on an ex or crush.
"These tiny tears in the relationship aren't usually enough to create a break up, but they add up," says Masini. "And if there is consistent micro-cheating, or enough micro-cheating over the course of the relationship, they can definitely harm the trust."
If you think your partner is micro-cheating and want to talk to them about it, here's what experts advise.