Here's The Difference Between Emotional Cheating & "Micro-Cheating," According To Experts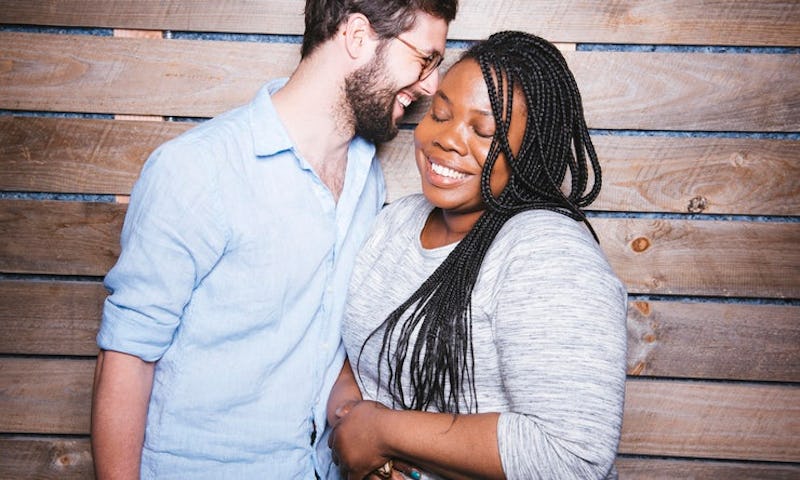 BDG Media, Inc.
No one wants cheating to happen in their relationship, regardless of what type of unfaithful behavior occurs. And it's not just physical or emotional — there's a type of infidelity called micro-cheating that happens too. Basically, micro-cheating is when little things that may not seem like cheating to some people are deemed to be a form of cheating. "Micro-cheating is a series of seemingly small actions that indicate a person is emotionally or physically focused on someone outside their relationship," Melanie Schilling, dating expert, told HuffPost Australia. "You might be engaging in micro-cheating if you secretly connect with another guy/girl on social media; if you share private jokes; if you downplay the seriousness of your relationship to another guy/girl; or if you enter their name under a code in your phone."
You may think micro-cheating sounds like emotional cheating, but some experts find there are differences between the two. "There are certain signs to look out for that you are emotionally cheating," Dr. Fran Walfish, Beverly Hills family and relationship psychotherapist, author, The Self-Aware Parent, regular expert child psychologist on The Doctors, CBS TV, and co-star on Sex Box, WE tv, helps define emotional cheating, tells Bustle. "These include: the person completely fills your mind's mental space (you think about him/her constantly or obsessively); you find yourself modifying your routine/schedule to see the person more frequently; the quantity and frequency of contact with him/her increases; and your feelings for the other person deepen and intensify."
Now, you may be curious how emotional cheating differs, exactly, from micro-cheating — if it does at all. Below, experts weigh in on the two terms.