How To Tell If You Have Instagram's Newest Feature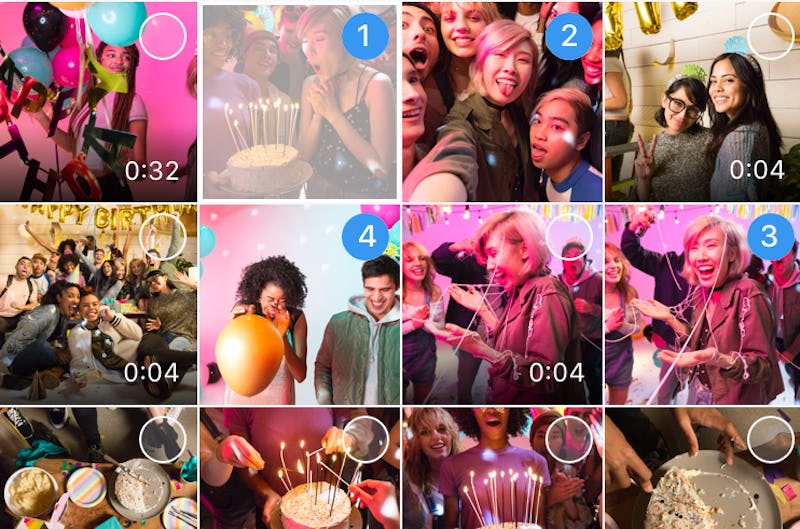 Courtesy of Instagram
New year, new Instagram: As part of their latest update, the popular photo-sharing site is launching a gallery-like feature, giving users a way to display multiple images and videos in just one post. Wondering how to tell if you have Instagram "galleries" (or, more accurately, the ability to post more than one photo in a single post)? The feature will be rolling out globally on iOS and Android devices over the next few weeks; however, some U.S. users might have access to these snazzy little slideshow-esque posts as soon as Wednesday, Feb. 22 — so faithful 'grammers will definitely want to check to see if they have the tool ASAP!
Word leaked in early February that a beta version of the feature was being test for some Android users, and I for one couldn't have been more excited. While Instagram is known for minimalist and impactful one-image posts, this format can put a lot of pressure on the user when it comes to choosing the best picture to share from a special event or experience. You don't want to overload the main feed with similar pictures, but you also may want to show multiple sides of the same party. The latest feature is taking some of the onus off of the art of image selection. With multi-image posts, users can share up to 10 images and video clips in a single post — that is, you can create a curated experience for viewers using your 10 favorite Instagram photos and videos.
The pics and videos are displayed in a slideshow-style format, but unlike Instagram Stories, these posts will be incorporated into your normal feed with no time limits (so, they won't disappear after 24 hours like Stories do). Users can choose the order in which they want their images to be swiped through, and can edit the images one at a time or apply the same settings to all selected photos at once. For now, just one caption is allowed for the entire post, and the images and videos will be displayed in square format for continuity. These gallery-esque posts are perfect for step-by-step tutorial guides, or to show the trajectory of a special event without fear of the dreaded over-posting.
Here's how to see if you have "galleries":
Check That You're Running The Latest Version Of Instagram
Head to the App Store or Play Store on your device and check for the latest updates listed in the bottom right hand corner. If your phone is already set to update daily, you should be running Version 10.9.
Look For The New Icon
Once you've updated the app, open it and tap the upload button in the center of you menu to access your photo roll. Once it appears, those with access to the multi-image poast feature should see a new icon with several overlapping squares.
Tapping this new button will allow you to upload up to 10 photos and videos for each post and place them in your desired order. Once you select all the photos you want to include, you can edit them, apply filters, and add a caption and location tag to the entire post.
Now, go forth and create some memories — we've got a lot of posting to do!