8 Signs Your Partner Has Never Been In An Emotionally Mature Relationship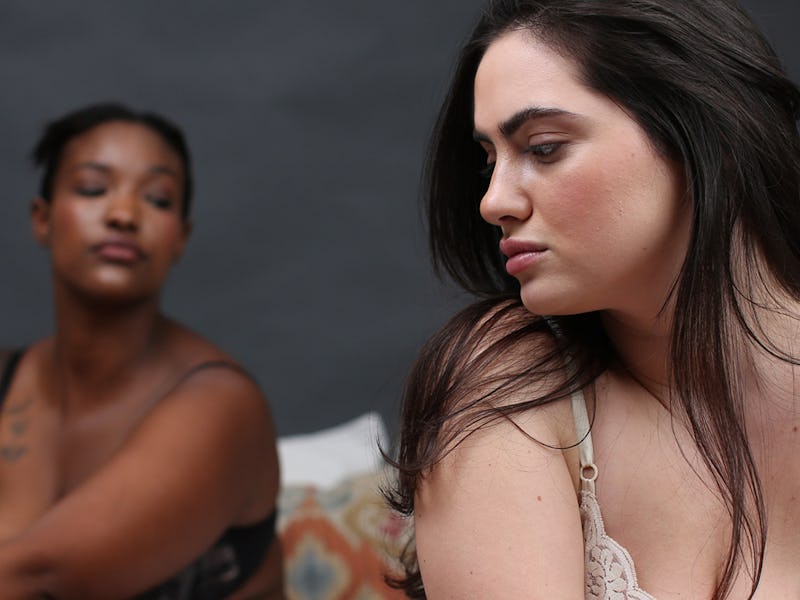 Ashley Batz/Bustle
It's never fun to enter into a relationship with someone you really like to find out they have a hard time dealing with real issues that make up a serious adult relationship. Although the tendency is to wait and hope for change, experts say you may have to wait a while. Depending on the circumstances, you may be dating someone who doesn't really know what it means to be in an emotionally mature relationship.
Being in an emotionally mature relationship means you can communicate your issues in an open, honest, and tactful way. You can work out issues as they come along. Most importantly, you always know where you stand with your partner. There's no having to guess and wonder, "What are we?"
But this isn't always the case. "In some relationships, one partner may not emotionally mature enough to be a good partner to the other," relationship expert and spiritual counselor, Davida Rappaport tells Bustle. In some instances, this doesn't mean the relationship isn't going to work out. According to her, if one partner can temporarily step up and put in more effort while the other actively works on changing for the better, things may improve.
However, if the emotionally immature partner is unable or unwilling to change, it may be best to move on. "Once a partner become resistant to change or growing up, there is no reason to wait for them to wake up," Rappaport says.
So here are some signs that your partner may not know what it means to be in an emotionally mature relationship and what you can do about it.