7 Signs You're Ready For A Serious Relationship, But Your Partner Isn't "The One"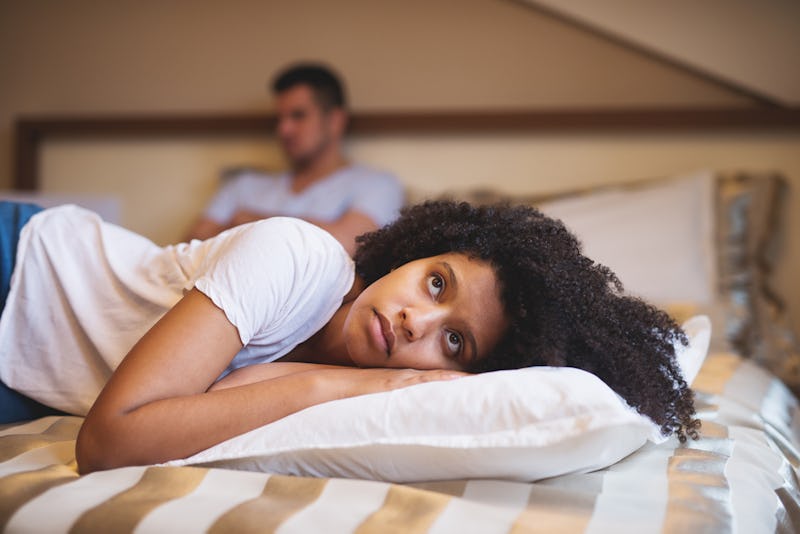 Dusan Petkovic/Shutterstock
If you're looking forward to being in a relationship that lasts, timing is everything. For instance, you could meet your soulmate or your perfect match tomorrow. But if they just got out of a serious relationship or they're about to move across the country to start a new job, you may have to overcome some serious challenges before you get the happily ever after that you want. But timing isn't just about being with the right person at the wrong time. Sometimes, you can even be with the wrong person at the right time.
"Timing is crucial," Jenna Birch, CEO of Plum dating app and author of The Love Gap, tells Bustle. "You need to have an open heart to be in a serious relationship." That means being in the right headspace and having time to invest in someone else's life. But if you're preoccupied with other things like work, friends, travel, family, a breakup, or anything else, it's hard to fall in love at all.
Being with the wrong person at the right time means that you're fully ready to be in a great relationship, but you're choosing to be with someone who you're not really compatible with. The connection just feels off.
"If you're really ready for a relationship, you're perhaps more prone to choosing the wrong person because you're ready to chose someone and fall in love," Birch says. That's why it's important to be decisive early on when you feel like it's not really a great fit. "The longer you date someone not right for you, the more likely you are to become attached or comfortable," she says.
So here are some signs that your partner is the really just the wrong person at the right time, according to experts.