8 Signs You're Attached To Your Partner, But Not Actually Emotionally Connected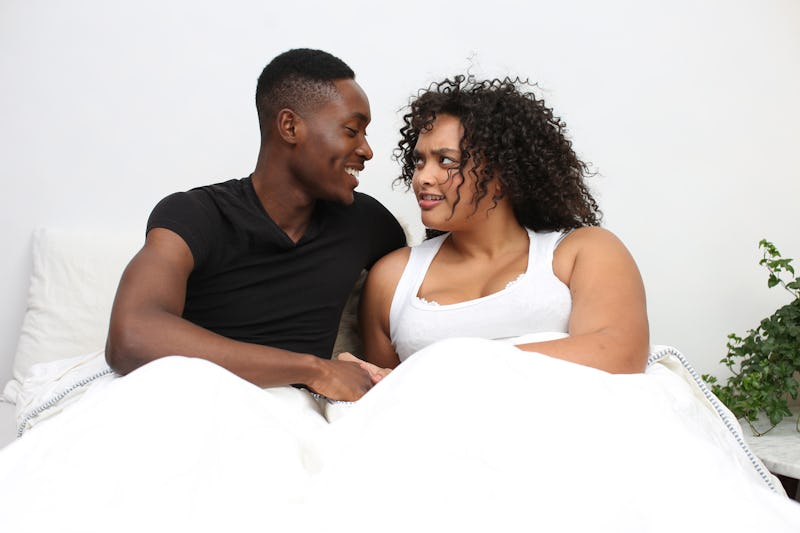 Ashley Batz/Bustle
Attachment and connection are two totally different things. But if you're unaware of the differences, it's easy to confuse one for the other. So how do you know if you're actually connected to your partner or just attached? According to experts, there are some subtle signs you can look out for.
"An emotional connection is a bond between two people that's deeply rooted," relationship coach Jenna Ponaman, CPC, ELI-MP, tells Bustle. "It's a mutual understanding and empathy of one another's feelings, that allow each individual to create a deep appreciation, affection, and intimacy with one another."
Attachment, on the other hand, feels a little more like infatuation. For instance, one person may feel an "intense longing" for the other in a physical or intellectual sense, but the relationship stays more on the surface-level. Someone who is attached may even be in a relationship to fill a need or a void.
According to Ponaman, emotional connection and attachment can be easily confused because they can sometimes be seen as mutually exclusive. "Partners with an emotional connection can then experience attachment to one another, but someone that develops an attachment first will struggle to find an emotional connection if at all," she says. Basically, if you're attached to a relationship because it fulfills a need (i.e. a need to get married), you'll be more focused on reaching an end goal rather than building a deep and meaningful connection with your chosen partner.
But if you want a fulfilling relationship that goes the distance, you need connection, not just attachment. So here are some signs that you are attached to your partner but not emotionally connected, according to experts.