The New Series Of 'RuPaul's Drag Race: All Stars' Will Have You Shantaying All Day Long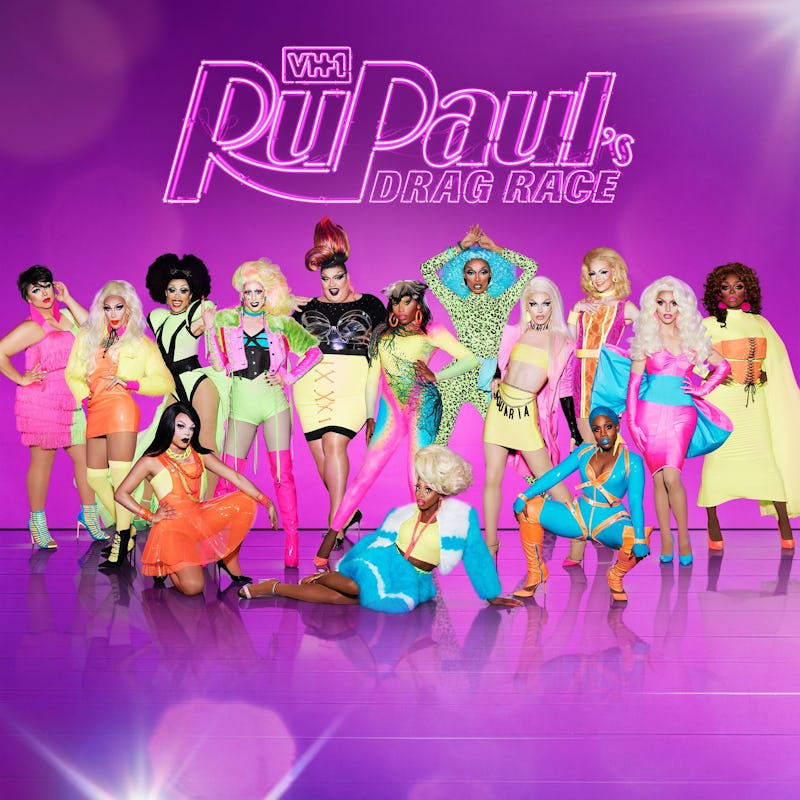 VH1
Pop culture phenomenon RuPaul's Drag Race has gone from strength to strength over the past few years, and the fierce reality competition show is showing no signs of slowing down. The series recently celebrated it's landmark tenth outing, and the equally enjoyable spin-off RuPaul's Drag Race: All Stars also continues to prosper with the announcement of a new season set to begin airing in 2019. So, if you're wondering how to watch RuPaul's Drag Race: All Stars in the UK and make sure you don't miss out, allow me to fill you in.
The reality spin-off, which has so far enjoyed three fabulous seasons, can be found on Comedy Central UK (Sky Channel 112), which currently has the entire third season of the show on its On Demand service. Earlier this year U.S. channel VH1 confirmed that a fourth series of All Stars was already in the works, and when discussing the franchise, VH1 Pamela Post said: "This franchise is truly a force to be reckoned with. Our passionate and talented Queens continue to speak to our diverse fans, who are not only looking for entertainment, but also the encouragement and inspiration to be their unique selves".
In case you're not familiar with the format of the spin-off, Rupual's Drag Race: All Stars features past competing Drag Race queens battling it out for a place in the Drag Race Hall of Fame. The most recent season was won by the one and only Trixie Mattel, who previously appeared in the seventh series of the main show.
An official launch date and line-up for the upcoming fourth series are yet to be announced, but you can easily get your RuPaul's Drag Race fix by catching up on previous seasons of the award-winning show. Seasons 8, 9, and the most recent tenth season are all available to stream on Netflix, and if earlier editions of the main show are more to your tastes, you can enjoy Series 2 through to 6 on Hayu, the reality TV streaming service.
Some fans, however, simply cannot contain their excitement for the fourth series of All Stars, and their anticipation for the new season is clear to see across social media.
Excitement surrounding this epic franchise has also spread to the main show, RuPaul's Drag Race, which was also renewed for a new series earlier in the year. The 11th season of Drag Race was confirmed by VH1 and is set to hit our screens in 2019. When speaking about the show's renewal, Pamela Post, the senior vice president of original programming and development at VH1 said, "After 10 sickening seasons, the Drag Race phenomenon is just getting started. I want to thank VH1 for providing this amazing platform for a whole new generation of super talented drag queens," reports Digital Spy.
The success of the competing drag queens also knows no bounds, seen recently with the announcement of original Netflix series Dancing Queen starring Alyssa Edwards, who appeared on the fifth series of RuPaul's Drag Race and second series of All Stars, respectively.
So, if you're a fan of Drag Race and have yet to explore the fabulous world of RuPaul's Drag Race: All Stars, start your engines, because the next series will no doubt produce some unmissable entertainment.