Summer 'Love Island' 2020 Could Be Seriously Impacted By Coronavirus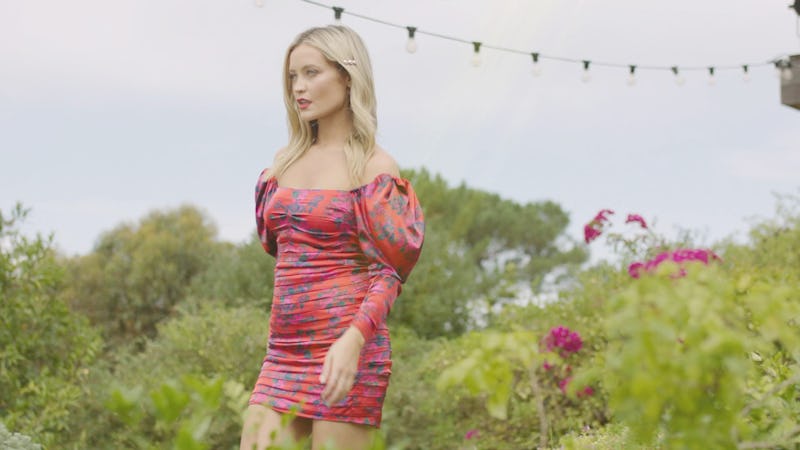 ITV
Normally, come June, the group chats and social schedules of many people around the UK become dominated by Love Island. But there's nothing normal about 2020 so far. With the country on lockdown and international travel on pause, many reality fans may be wondering how will the coronavirus outbreak affect Love Island?
While things were uncertain for a while, on May 4, it was confirmed that the 2020 summer series of Love Island had been cancelled. In a statement sent to Bustle UK, Kevin Lygo, Director of Television at ITV, announced:
"We have tried every which way to make Love Island this summer but logistically it's just not possible to produce it in a way that safeguards the wellbeing of everyone involved and that for us is the priority. In normal circumstances we would be preparing very soon to travel out to the location in Mallorca to get the villa ready but clearly that's now out of the question."
Lygo added: "We are very sorry for fans of the show but making it safely is our prime concern and Love Island will be back stronger than ever in 2021. In the meantimeLove Island fans can still enjoy all six series of Love Island on BritBox."
Although it was announced during the Winter Love Island finale that the series would be returning in summer 2020, once the COVID-19 crisis escalated, and Spain declared a State of Emergency on March 14, fans immediately began speculating about what would happen to their favourite dating show.
In a statement released on March 18 ITV's CEO Carolyn McCall said, "This week has seen an escalation in the impact of the coronavirus with the Government ramping up measures and recommendations that are having profound implications for people and organisations across the UK. Whatever happens, we will continue to broadcast our six channels, which, between them, offer hundreds of hours of content every week for free and accessible to everyone in the UK." McCall went on to provide more details about changes in format to shows such as Ant & Dec's Saturday Night Takeaway, The Voice UK, Coronation Street, and Emmerdale. However, there was no mention of Love Island.
On March 24, the Independent reported that Love Island producers were still hoping the show will go ahead as scheduled and there was even talk of the show being filmed in Cornwall. However, on April 30, Lygo took part in a virtual panel session for the Edinburgh TV Festival and said that "making it in the UK would not be the same show."
During the panel, Lygo also said he was nervous about "doing a show where everyone is crammed together, slathering over each other, while the rest of the world has been told not to go near anyone in the park." He said that ITV would be making the final decision in the upcoming weeks and that they will factor in a number of questions such as "will Majorca open its doors to hundreds of production people?"
On May 10, a few weeks after the announcement about Love Island's official cancellation, rumours began to emerge that ITV bosses were reconsidering their decision. A source allegedly told The Sun newspaper that and that Love Island would perhaps be able to take place in the autumn in a location such as the Canary Islands. However, nothing has been confirmed by ITV, and they did not reply when Bustle reached out for comment.
If you or someone you've been in close contact with appears to have shown or be showing symptoms of coronavirus, which include fever, shortness of breath, and coughing, visit the NHS website in the UK to find out the next steps you should take or visit the CDC website in the U.S. for up-to-date information and resources. You can find all Bustle's coverage of coronavirus here, and UK-specific updates on coronavirus here.
This article was originally published on