Here's Exactly How You're Sabotaging Your Dating Life, Based On Your Zodiac Sign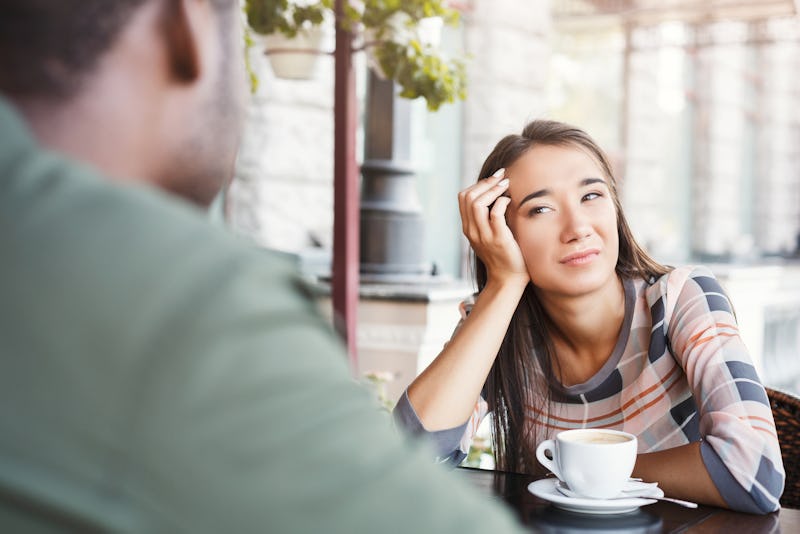 Prostock-studio/Fotolia
If you've been dating for a while with little success, knowing your zodiac sign can actually be pretty helpful. For instance, you can get an idea of who you're most compatible with, what you need to do in order to bring your best self out, and the different ways you may be sabotaging your dating life. "When you know astrology, you know more about yourself and you can understand other people more clearly," astrologer Judi Vitale tells Bustle.
And astrology can be weirdly accurate. But if you really want to utilize the stars in order to gain insight into your life, Vitale says it's super important to never use your zodiac sign as an excuse. For instance, if you're a sensitive Cancer who's prone to mood swings, you can't just excuse your moods by saying, "Well, that's just the way I am." Instead, you should take the knowledge of what you've learned about yourself through astrology and make an effort to do better.
Vitale says being aware of astrology gives you more insight into yourself — as well as how you can connect with other signs. So here are ways you may be sabotaging your dating life based on your zodiac sign, and the best advice for you going forward.