New Updates From Hurricane Harvey To Keep You Up Date On The Disaster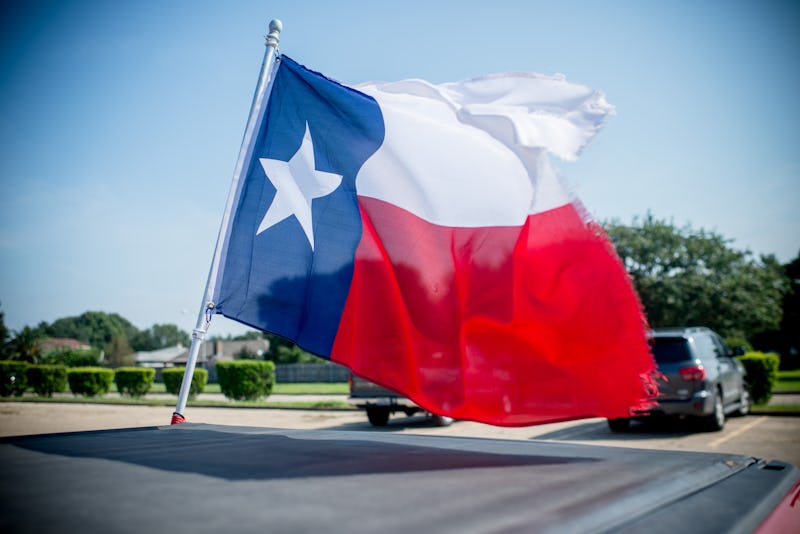 EMILY KASK/AFP/Getty Images
It's been more than a week since Hurricane Harvey first made landfall on the Gulf Coast of Texas, and the recovery process is just starting to get underway. Many parts of the coastal region have returned to normal function, while others are still in immediate danger. Updates from the aftermath of Hurricane Harvey look promising overall, but there's still a lot of work to be done to make sure that vulnerable communities don't get left behind.
Even nine days after the storm initially hit, there's a lot of immediate need in the affected area because floodwaters are still receding. Much of Houston is still underwater, in addition to dozens of towns along the shore between Houston and the Louisiana border. The damage is so widespread that it's difficult to quantify, but a new estimate from Texas governor Greg Abbot suggests that recovery costs may exceed $180 billion.
But in response to the high levels of need, there have been encouraging offers of help from across the country. People have donated millions of dollars to countless charity drives, organized by both transnational corporations like Disney and private citizens simply selling t-shirts for awareness. The post-Harvey recovery will take years, but these updates indicate that it's off to a strong start.