The 10 Biggest Changes I've Noticed Since I Started Taking Antidepressants For PMDD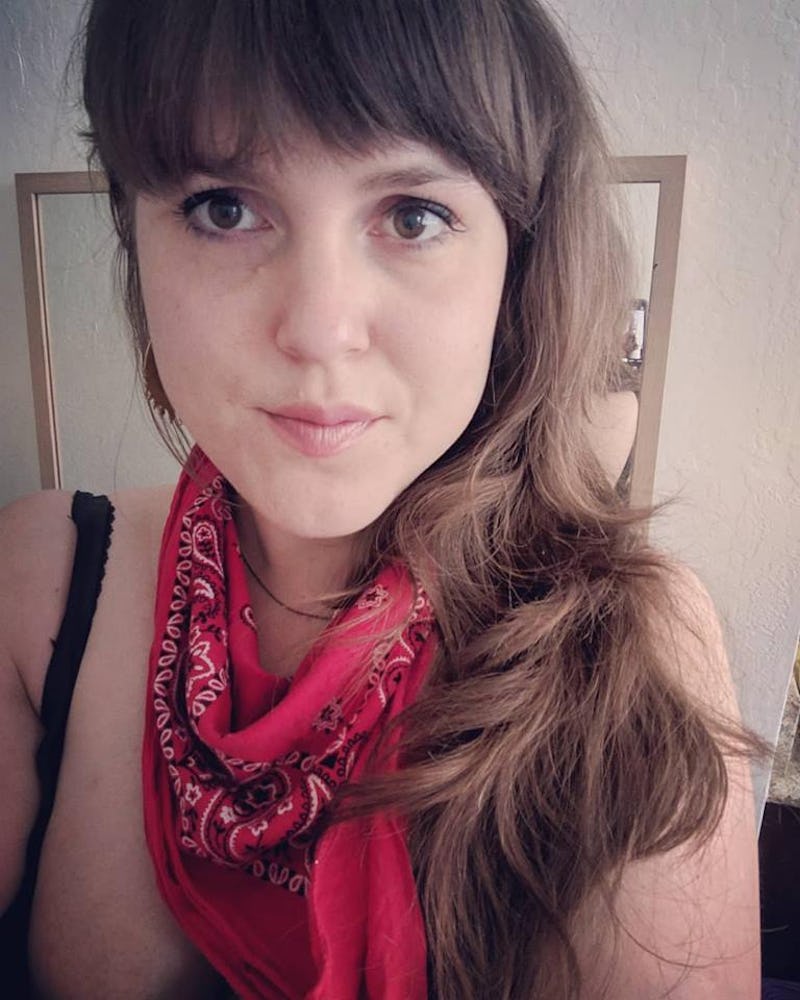 Emma McGowan/Instagram
Last fall, I was diagnosed with Premenstrual Dysphoric Disorder (PMDD). PMDD is a mood disorder that's linked to my menstrual cycle. The best way I've found to describe it is that I'm "allergic" to progesterone, which is the sex hormone that's produced in the second half of the menstrual cycle. I'm not actually allergic — it doesn't make me break out in hives or go into anaphylactic shock — but I do experience a series of symptoms that are pretty similar to an allergy. On the physical side, my body swells up and aches. On the mental side, I get thrown into a deep trough of despair, anxiety, fatigue, and paranoia. For two weeks, I feel like I've lost control of my mind and my body. Then, when my progesterone levels dip and my estrogen levels go back up after I start bleeding, it all fades away and I go back to feeling like a fully functional human being again.
That all changed in September of last year, when I was given a prescription for the selective serotonin re-uptake inhibitor (SSRI) fluoxetine, which is also sold under the brand name Prozac. For some people, PMDD is related to serotonin levels — and, it turns out, I'm one of those people. As soon as I started taking fluoxetine, I felt immediately better. And in the months since, things have only gotten better for me. Every single effect has been positive, minus one: I had a slightly harder time coming to orgasm at the beginning of taking fluoxetine — but even that evened out after a couple months.
Of course, not everyone responds this well to SSRIs. Psychologist Dr. Erika Martinez tells Bustle that "each person's biochemistry is unique," and therefore everyone will have a slightly different reaction to SSRIs.
"Additionally, some generic medications (antidepressants included) are made up of slightly different chemicals than the brand-name medications, which can account for some people responding differently to antidepressants," Martinez says. "Finally, each person has different thresholds for effects, with some people being very sensitive and responsive to medications while others don't report much difference."
And, of course, SSRIs are often prescribed to people whose illnesses or pain aren't rooted in a serotonin deficiency, but instead in some other physical or psychological issue. For those people, an SSRI may have little to no effect at all. But for me, with my family history of depression, bipolar disorder, and suicide? It's been enormously helpful. Here are the top 10 changes I've seen since I started taking an antidepressant.