I Tried Everything In Clarins' New Range For 18-25 Year Olds & Here's My Verdict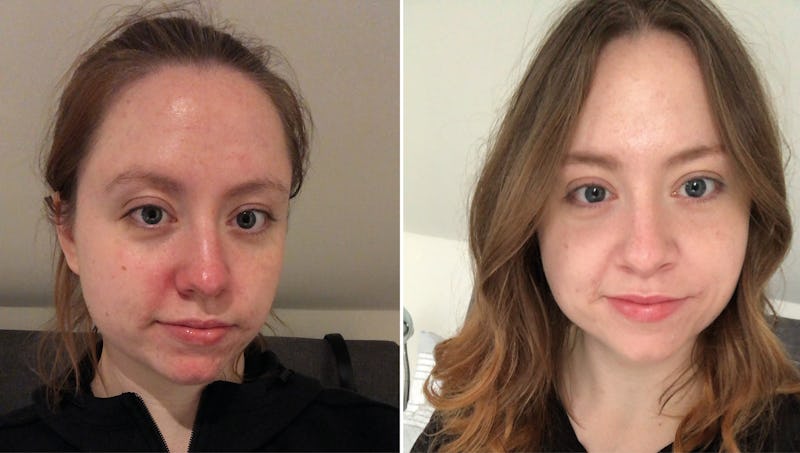 Louise Whitbread
French beauty brand Clarins is known for its luxurious plant-based skincare and makeup products. Some of its most famous, like the Double Serum, have earned cult status. But its new skincare range, My Clarins, is aimed at 18 to 25 year olds with more affordable prices ranging from £15 to £24. Before sharing the products I liked best, let's delve into what you can expect from the new range.
The 9-piece line-up includes two cleansers (a gel and a milk) for double cleansing fans, an acne busting serum, three moisturisers, a hydrating face mist, an oil control mattifying stick and an overnight mask. Good news for eco-friendly shoppers, the entire range is vegan and cruelty-free, boasting 88% natural ingredients housed in recyclable packaging sourced from a sustainably managed forest. And best of all, My Clarins has launched on ASOS, so you can now shop the range with next day delivery along with those new shoes you've got your eyes on.
With my oily combination skin, my biggest issue is managing recurring bouts of hormonal acne, oversized pores and dehydration, so I put the collection to the test to see if the My Clarins' delivered on its promise of radiant, hydrated and healthy-looking skin.