I Tried The 7 Most Popular Beauty Products On Amazon & Now I Don't Want To Shop Anywhere Else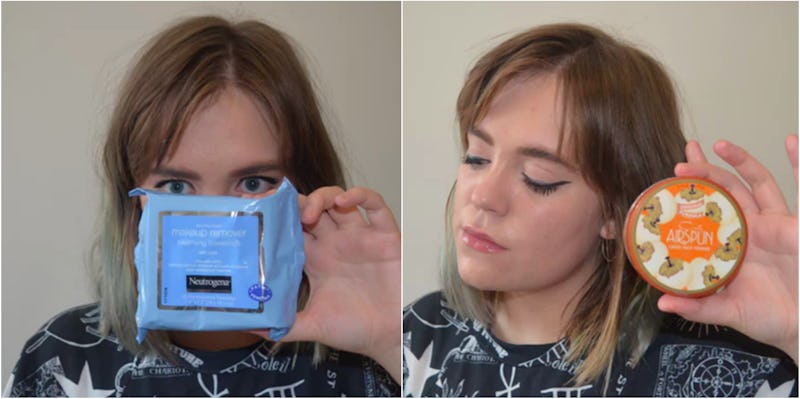 Buying makeup on the internet is a whole world of adventure. Sometimes you'll find a hidden gem from an unknown brand at a suspiciously low price. Other times you'll find something that ends up looking nothing like the pictures, smells weird, and takes ten weeks to arrive. But let's not focus on that right now.
If there's one online destination in particular where buying beauty is both fun, adventurous, and risk-free, it's Amazon. The mega site has a huge beauty range from high-end brands to drugstore favorites, as well as an impressive K Beauty selection, indie brands, and professional makeup artist favorites — all at competitive prices and shipped to you in a few working days. And it's no secret: the Amazon beauty department is buzzing, and it's a viable alternative to a trip to the store to stock up or try something new.
Knowing this, I thought I'd sample a selection of Amazon's top-selling beauty products from their ever-changing and all-encompassing top 100 list. Were they actually any good? Why were they so popular? Is Amazon's beauty section the goldmine I suspected? Well, let's just say it might be time to invest in that Prime membership after all.
1. Neutrogena Makeup Remover Cleansing Towelettes
Neutrogena Wipes, $9, Amazon
As someone who watches beauty YouTubers like others watch television, I had, of course, heard of these from a slew of the bloggers. But as an avid follower of skincare blogs, I also had beauty blogger Caroline Hirons' mantra in my head: "Wipes are for fannies, flights, and festivals."
Approaching with trepidation, I first tried these wipes to take off my daily makeup (which is, full disclosure, usually just a BB cream and a brow gel). They removed everything quickly and effectively without any stinging or stripping. In fact, they were surprisingly moisturizing, maybe even the tiniest bit oily. In any case, though, they were very hydrating, at least and left a slight, soft residue on my skin after use. Given this, I would probably suggest following with a "proper" (involving water) cleanse.
I also love these for a swift morning wipe — I know it breaks all the rules but my skin does not respond well to two washes a day, so a wipe over followed by acne treatment, moisturizer, and SPF makes for a speedy, streamlined morning routine. My skin feels refreshed and balanced, but not overly stripped. I've really enjoyed these, and can totally see why they're so popular.
2. Wunderbrow
Wunderbrow, $21, Amazon
As a person with what I'd firmly describe as C+ eyebrows (striving for an A, though), this innovative brow product really excited me. It claims to give semi-permanent, waterproof, perfected eyebrows, in five shades to suit all hair colors. Unlike a typical pomade-type jar, this comes in a nail polish-esque tube 'n' brush combo. In fact, the whole thing was pretty intimidating.
I favor a fluffy, pube-y type of eyebrow, and this product suggests an anything but natural finish, so I approached with caution. However, applied with a light hand and alternating between spoolie and applicator can give a soft, feathery finish. And it does, indeed, last a bizarrely long time, shifting only with an oily or balmy cleanser. It'd be particularly fantastic for humid climates or fellow sweaty chicks.
3. L'Oreal Paris Voluminous Mascara
L'Oreal Voluminous Mascara, $4, Amazon
This is another classic beauty product which is weirdly not available where I am in the UK. And, in fact, on paper, this is really not the mascara for me. I like a lengthened and defined lash look — but, volume, to me, usually means clumps. I also tend to prefer a waterproof formula, both because it holds a curl better, and to temper aforementioned sweat problems.
But this L'Oreal mascara was another shock success for me. While the lashes are a little more loaded than I typically go for, they still looked fluffy and soft, rather than crispy. As for lasting power, I didn't have the smudging and running issues I'd foreseen. And I must admit, it was a real treat to remove without a whole cleanse-scrub-cleanse debacle at the end of the day
4. Coty Airspun Loose Face Powder
Coty Airspun Powder, $7, Amazon
I'd heard tell of this bargainous, worst-kept-secret setting powder. From its retro packaging to its grandma chic scent, it's a true makeuppy makeup. It isn't a refined, hi-tech, barely-there formula, but a proper, old fashioned face powder. Think sitting at your dressing table, sipping a martini and listening to jazz, or something like that.
As I suspected, this powder isn't as refined and barely-there as more modern, high-tech powder formulas. It can be seen on the skin, but it leaves a soft and velvety finish which makes skin look practically perfect, albeit slightly obvious. And really, it's a shame that makeup should always have to pretend not to be there.
5. Stila Stay All Day Waterproof Liquid Eye Liner
Stila Waterproof Liquid Eyeliner, $18, Amazon
I fall into the camp of people who once used liquid eyeliner every day, but now struggles to put on any makeup at all most days. My liner skill is all but gone, and whenever I do venture to wear it I tend to remove almost immediately, fearing that my makeup would be too over the top for my day.
Enter, Stila. This little pen makes everything incredibly easy and precise. No longer do I feel the need to add "a bit here … and a bit there" in order to even out, resulting in two massive Winehouse-esque wings. And, unlike many typical pen eyeliners, it goes on inky and opaque, doesn't run or smudge, and doesn't flake or peel off. Top marks.
6. ELF Hydrating Face Primer
ELF Hydrating Face Primer, $6, Amazon
ELF is a longtime favorite of cheap makeup lovers (I happily count myself as one) and the brand's primers are among some of their most-lauded products. Drugstore primers are notoriously hit-or-miss, and primers generally can seem as a "Is it really worth it?" type of product. But this one is supremely popular and with good reason.
At $4.99, this is a total gem for both dry-skinned people or oily-people-who-like-to-maintain-a-babies-complexion alike. It's sliiiightly silicone-y, but not the typical weird slippy-power feeling of a pore-filler. It glides over the skin, refining any texture by both hydrating it and smoothing it down. It actually looks good alone, but it truly shines (no pun intended) when worn under a light foundation.
7. Maybelline Eyestudio Master Precise Ink Pen
Maybelline Master Precise Ink Eyeliner, $5, Amazon
See that Stila guy up there? This is the poor-man's version. Which is not to say it's at all low quality — it's just not quite as good.
It's easy to use, nicely black and lasts well without cracking, yes. It has all the similar great qualities as the other option, but it just isn't as easy to use, as black, or as long-lasting. But if you're balling on a budget, it's a fantastic option. And it is, let's not overlook, a third of the price.
Overall, all of these products have impressed me in different ways. It seems that the public make pretty good makeup choices. Capitalism at its best, my friends.