Chef Ben Could Return For 'Below Deck' Season 6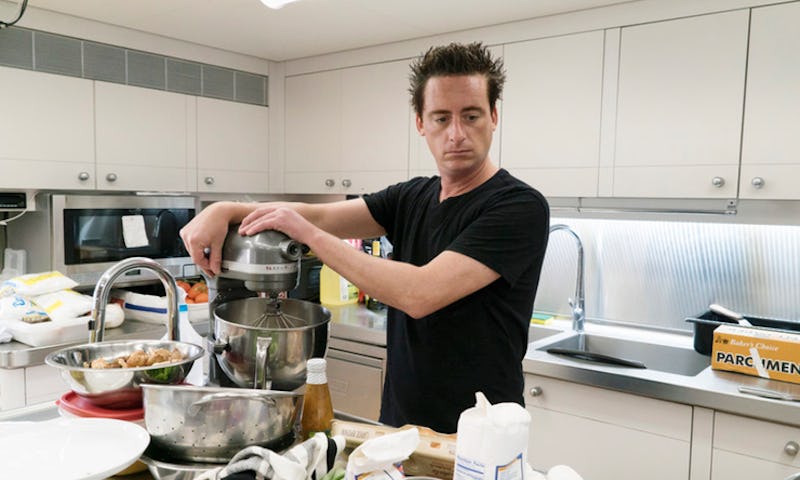 Virginia Sherwood/Bravo
Below Deck is approaching this season's finale on Dec. 5 like a boat coming into harbor to rest. But, like any good trip, one can't help but think of when the next journey will be. That, of course, leads to the question: when is Season 6 of Below Deck? If the show gets renewed, it could be back on the high seas sometime around September 2018.
That's because, for the last two seasons, Below Deck has been rather consistent, with its first episodes airing in early September and the finale winding up in early December. However, previous seasons of the show have also premiered in August and July. While Premiere Date notes that Bravo hasn't renewed or cancelled the series as of yet, that isn't necessarily reason to be concerned about its future. The outlet points to relatively strong approval scores which could suggest a forthcoming renewal. Plus, Season 5 didn't start filming until February 2017, according to Radio Online, which means that not having a renewal as of December isn't uncommon for the show. It could be a couple of months before fans hear anything about future seasons.
But, while the series may not have been officially renewed yet, that doesn't mean more TV with the crew isn't coming. According to People magazine, Below Deck will be having a Season 5 reunion special that will air Dec. 12. And, that's not all.
If the reunion special isn't enough yacht action for you, the spinoff series, Below Deck: Mediterranean is likely to arrive before a new season of Below Deck would. The Season 3 return of Below Deck: Med is slated for some time in 2018 according to Bravo. As both of its first two seasons premiered in May, that's a likely premiere month for Season 3 in 2018.
If it does get picked up, Valor, or whatever the yacht may be next year, will have a number of potential repeat crew members. While this past season it was a bit of a running joke how many completely green crew mates there were, there were still several people that came back from Season 4. Captain Lee Rosbach, Kate Chastain, Nico Scholly, and Kyle Dixon all returned. Now that the new crew isn't so green, it's likely that any or all of them could return for Season 6. Perhaps a new season would even bring the return of Chef Ben, who took Season 5 off.
His coming back would likely be a welcome addition for both Captain Lee and viewers. Chef Matt Burns was nice enough this season, but didn't necessarily add much drama to the show. Fortunately, fan-favorite Chef Ben never said he was gone for good when he took a break this past season — quite the contrary, in fact. According to a statement he gave to Bravo's Daily Dish in February 2017, Ben said that Season 5 was a no-go for him, but that he would be open to returning to the show in the future. "The door is always open for Below Deck," he said in the statement, before wishing the rest of the Season 5 crew good luck.
So, although there's no official date that Season 6 of Below Deck will air, the fact that there has been five seasons and a spinoff with three seasons certainly indicates there's interest from fans in seeing more. Whether Nico, Kate, Brianna, Baker, Matt, or even Ben will return for a new season is anyone's guess. But, as sure as there are waves on the beach, it's probably safe to believe that Below Deck will set sail once more in September 2018 if it ends up getting renewed after all.