4 Zodiac Signs That Aren't Into Cuddling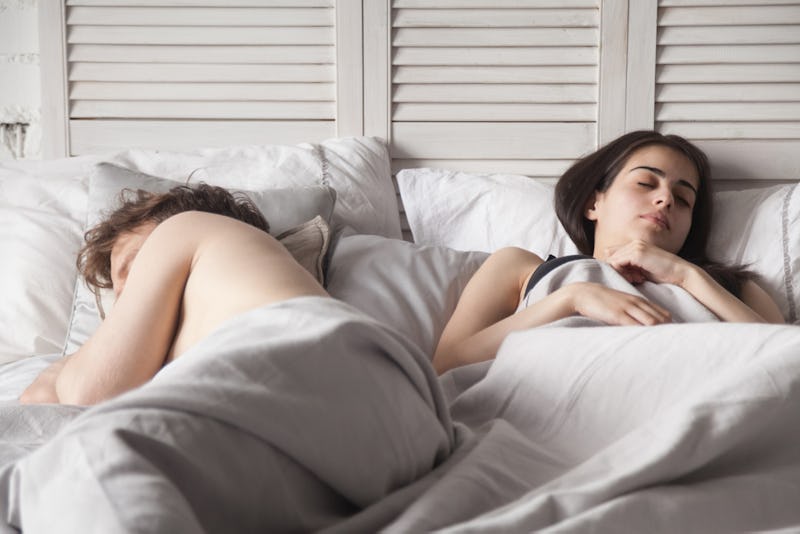 Fizkes/Shutterstock
For some people, snuggling on the couch beside your partner and holding each other is a sweet act of affection. But other folks don't like cuddling with their partner. You might not love the fact that your arm can fall asleep if someone else is laying on it. Maybe having someone else's body heat pressed up against you makes you sweaty. Or you could just not be a big fan of physical touch. Regardless of why you aren't jumping at the chance to be the big or little spoon, your reasons are totally valid and you don't have to feel guilty about not loving a cuddle. But if you're curious about why you might feel this way, an expert has a few thoughts.
"Some signs will be less interested in physical affection because of their element," Deniz Kilic, an astrologer and owner of Moonlight Astrology Boutique, tells Bustle. "For example, earth signs (Virgo, Capricorn, Taurus) will be more focused on tangible things, and less about connecting emotionally," she says. But this doesn't mean that a Virgo can't express affection or that a Taurus won't show their partner love. It just suggests that their love language looks a little different. Maybe they show their partner they love them by cooking their favorite pastry from scratch or getting them tickets to an amazing show.
If you don't like cuddling, you might be one of these four zodiac signs.